Three Ways Autodesk Revit Can Improve BIM Workflows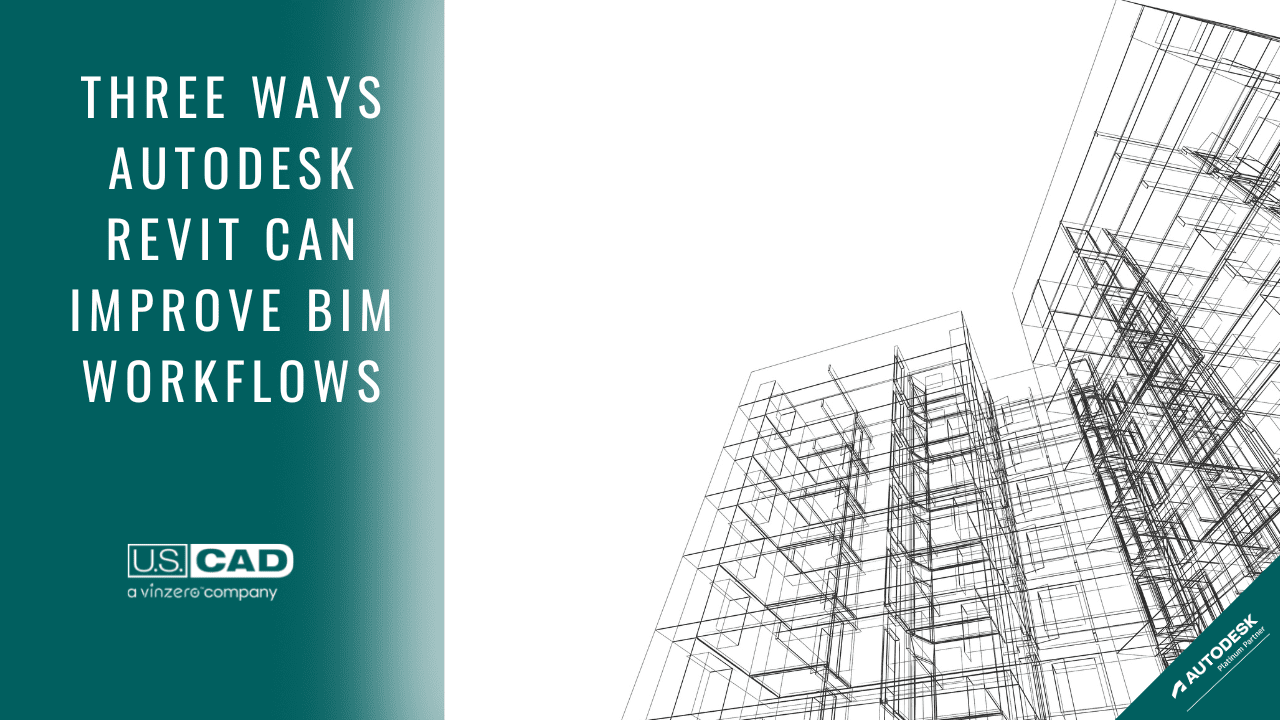 Achieving solid BIM workflows through reliable and functional content should be the goal of every firm. However, the fact is that much of the content available through portals and manufacturer websites often fail to meet the expectations of the user. So how does a firm achieve a solid workflow without the internal resources to establish and manage a library? In our most recent Construction Cosmos webinar, leading BIM content development team ENGWorks Global identified several critical factors in improving BIM workflows through Autodesk Revit and Autodesk Fabrication CADmep. Here are three things to look for to establish a solid BIM workflow.
Focus on functionality
Knowledge workers spend roughly 50 percent of their time searching for and correcting data. This is because the bulk of content that is accessible through portals and manufacturing websites doesn't fit their user needs. For example, reducing down a simple pipe tee accessed from a manufacturer's website may not be possible in Revit because the new pipe tee does not exist. Or it doesn't accurately reflect the connections that are on the parts for a fitting or coupling. This can create an unnecessarily complex and burdensome user experience. But when good data is built into the content, Revit can adjust sizes and fittings automatically. It can also automatically configure what is available and what is compatible according to the user's preferences. This reduces the number of steps needed to produce BIM content and removes the need for guesswork. This enhances the user experience and makes BIM workflows more productive.
Have a strategy for material assembly
When it comes to complex assemblies, such as a radiant loop layout, it is important to realize what comes in-box and what does not. In Revit, you can specify per loop the actuator selection. This is significant because in some cases, actuators won't come in-box with a manifold. So when working with a manufacturer to build BIM content, it is important to be cognizant of what comes in-box and what doesn't. This will prevent mechanical equipment schedules from counting multiple single items multiple times.
Avoid outdated and unsupported content
Over the last few years, utilization of fabrication content within Revit has increased considerably. And a common challenge has emerged with the use of outdated and unsupported content. Specifically, there has been more use of fabrication parts within Revit. And a common challenge has emerged with the use of outdated and unsupported content. This includes incorrect dimension values, missing metadata, or content not functioning correctly. Outdated and unsupported content can cause serious problems for manufacturers and builders. For example, poor content produces poor models. These models then generate inaccurate spools that raise field issues and increased liabilities.
Ask yourself what you want to do with your BIM workflows
As a user of Revit, it's important to ask yourself what your overall goal is. Do you want to spend time doing work that keeps you from doing actual billable projects? Or keep second-guessing public-facing data and BIM content? What about spending time training staff on inefficient workflows? Or, conversely, do you want to trust BIM content certified by manufacturers and have an enhanced user experience without expending internal resources? These are questions that should be asked and answered as you move forward with content in Revit, Fabrication CADmep, or other BIM software product.
Are you interested in improving your BIM workflows? Schedule a Discovery Meeting today!