U.S. CAD provides construction and design technology solutions that allows passionate and growth seeking AEC professionals to unleash creative new ways of building and designing our world.
U.S. CAD is your one-stop source for construction & design solutions
U.S. CAD is a construction and design solutions provider that allows passionate and growth seeking AEC professionals to unleash creative new ways of building and designing our world.
Our mission is to unleash new ways of building the world around you, to empower creative expression through technology, to unlock the power of data and to create something that matters.
To unleash the future of the AEC
technology industry, today.
At U.S. CAD, we never stop expanding our technology offerings and services to serve you better. Helping you unleash creative expression to win bids, complete projects, and grow your business is at the heart of what motivates our employees and drives our business. We have a devotion to fully understanding customer needs and goals and to match them with our extensive products, services, and technical expertise to help ensure your success in gaining a competitive advantage and drive a successful business.
From the inception of the company in 1999, we have always been a forerunner in offering the most innovative and proven AEC technology solutions and services in response to customers' needs and industry trends and demands. And we extend the value of our technology solutions through the in-depth knowledge and experience of our technical and industry experts.
Proof of our commitment to innovation & expertise
A comprehensive & best-in-breed technology offering comprised of design, engineering, construction, and collaboration software, cloud storage solutions, reality capture technology, & on-demand learning
A wide array of professional services including BIM modeling, consulting, training, staff augmentation, and technical support
A large team comprised of certified product and industry experts across leading AEC products including Autodesk®, Bluebeam®, and PlanGrid®.
A Platinum Partner for Autodesk and Bluebeam - an elite status recognizing our expertise in these products, AEC industry domain knowledge, and best-in-class customer service and support capabilities
The 2018 and 2019 Bluebeam Partner of the year award through outstanding performance- helping clients adopt and deploy Bluebeam technologies.
The value of partnering with U.S. CAD
With unmatched expertise, a mature & stable company and superior customer service & ROI – our customers save costs & time that's documented & replicable. We provide excellent service and support from procurement, implementation, training, technical support, production, staff augmentation, and ongoing account management.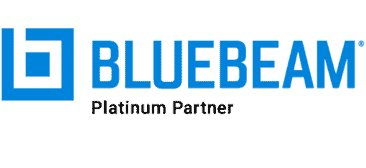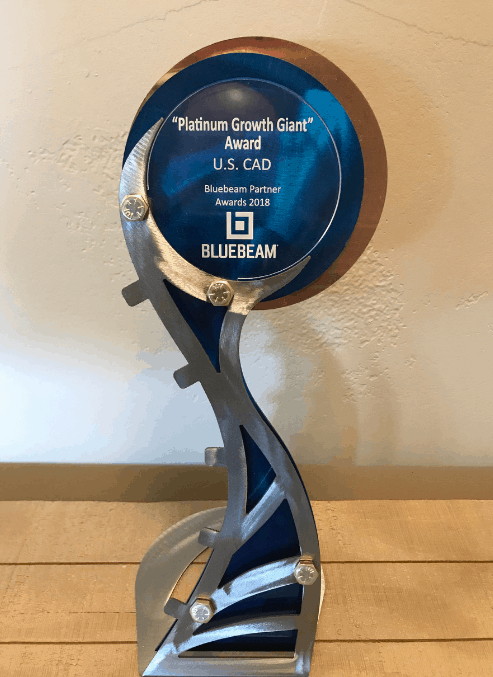 The North America Bluebeam Partner of the Year 2018 & 2019
U.S. CAD has achieved Bluebeam North America Partner of the Year consecutively through outstanding performance, helping mutual customers adopt and deploy Bluebeam AEC technology solutions resulting in greater collaboration, communication, and efficiency across project lifecycles.
TECHNICAL RESOURCES
FROM THE INDUSTRY
PROVEN SOLUTIONS, WORKFLOWS, AND PROCESSES TO DRIVE RAPID TIME TO VALUE ON TECHNOLOGY INVESTMENTS

TRUSTED ONE-STOP
INDUSTRY PARTNER
Our customers expect us to guide them on technology decisions, introducing new workflows, understanding their industries, and unique business dynamics so we can help them meet their goals and objectives. At U.S. CAD, we genuinely care about your projects and businesses as much as we do our own. You can count on us to empower you with a variety of products and services that are just right. As an AEC technology and consulting leader, we always put our customers first.
One of the ways we accomplish this is through our Customer Success practice. Leading our customers on the best journey to project success is our top priority. That's why you can count on us to deliver an experience that is proactive, tailor-made for you, and proven by providing customer success management, value attainment, resources, and much more to help you attain your desired business and project outcomes.
Our core values are dear to our hearts and vital to our business. Embraced by all employees across the
organization, they guide us each day and help drive our inviting company culture and work environment.
COMMITMENT TO EXCELLENT SERVICE

Founded in 1999 by Daniel Counts, U.S. CAD began as L.A. CAD providing much-needed training and consulting services for Autodesk civil engineering and architectural products to AEC professionals during a time when computer-aided design software became commercially available and accessible on PCs. During this time, U.S. CAD became Autodesk's largest partner in the Western region and an official Autodesk Authorized Training Center.  Over the years, U.S. CAD has acquired six AEC companies enabling it to expand its services and products to the AEC community.
In 2019, RIB Software SE, a global provider of building and construction software, purchased a 60% stake in U.S. CAD. Today, still led by founder and CEO Daniel Counts, the company has evolved into one of the largest AEC technology and consulting firms in the United States, with nearly 130 employees across ten offices located in major metropolitan cities, and more than 13,000 customers.