Access to data, standardizing projects, and mitigating risk are critical for efficient planning, building, managing, and operating projects. U.S. CAD knows what it takes for owners to take control of projects by leveraging innovative technology and best practices to drive results.
The total value of BIM for owners – whether commercial building or institutional - is something that cannot be overlooked when managing costs, reducing waste, and earning higher returns. Once hesitant, owners are now adopting BIM at full speed to support the entire lifecycle from building design to construction of a structure to facilities maintenance – even connecting virtual teams in real-time.
Empower the entire building ecosystem to:
Meet contractual obligations
Facilitate collaboration across virtual teams
Increase accountability
Reduce RFIs and rework
Leverage data-rich facility models to extract and analyze data during its lifetime
Integrate to integrated workplace management systems (IWMS)
Achieve an efficient handover at day-one
Delivering the benefits of digitalization for Owners
A digital twin is a virtual model of a building that collects real-world information via many systems and sources about the structure. With pent-up demand for new and revised facilities, digital twins are becoming vital to helping owners gain valuable insights about a project's performance, operation, or profitability – whether in progress or built.
And Autodesk Tandem, a cloud-based digital twin technology platform, leads connecting the dots between owners and architectural, engineering, and contracting (AEC) teams to tap into rich data for better designs, construction, and business intelligence.
Ready to embrace BIM and digital twins to achieve improved designs, better construction, and superior facilities management?
Rely on U.S. CAD's extensive portfolio of owner solutions and services for all your project needs from kick-off to completion:
Facilities and construction management software implementation and training
Data collection and ownership solutions
Digital twin creation services
Customized dashboards and reports to reduce risks and costs for design and construction
Project management from design through construction to handover and facilities management
Construction technology solutions designed to meet your unique needs
Using the right technology and equipment on your project matters to ensure accuracy, efficiency, productivity, and staying on budget – and we can help. Rely on U.S. CAD's array of construction solutions and services for all your project needs from kick-off to completion to accelerate project delivery.

Combines next-generation technology, a robust network of professionals and firms, and powerful predictive analytics to help your business thrive across all phases of construction.
Featured Solutions:
Build: Field management software for builders.
BIM Collaborate Pro: Design collaboration and model coordination software for design and VDC teams.
Takeoff: 2D and 3D Takeoff software for estimators.
BuildingConnected: Bid Management software for owners and builders
PlanGrid: Simple, robust construction software that empowers teams to collaborate efficiently and access the record set from any device

A software solution for Building Information Modeling (BIM), helping professionals drive efficiency and accuracy across the project lifecycle, from conceptual design, visualization, and analysis to fabrication and construction.
Autodesk Revit is a multidisciplinary building information modeling (BIM) software that empowers design professionals to optimize project outcomes and deliver higher quality building designs.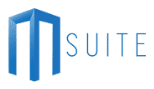 Productivity and status tracking solutions for the construction industry.

A software solution that converts point cloud data from laser scanners or photogrammetry into intelligent useable 3D mesh models.

An array of laser scanners and software for exceptionally accurate measurements and facilitating Scan to BIM.
Schedule a complimentary discovery consultation
Schedule a complimentary discovery consultation and learn how U.S. CAD can help you with your next construction project according to your unique needs and budget.