Inside the Process: Talent and Technology Effect of BIM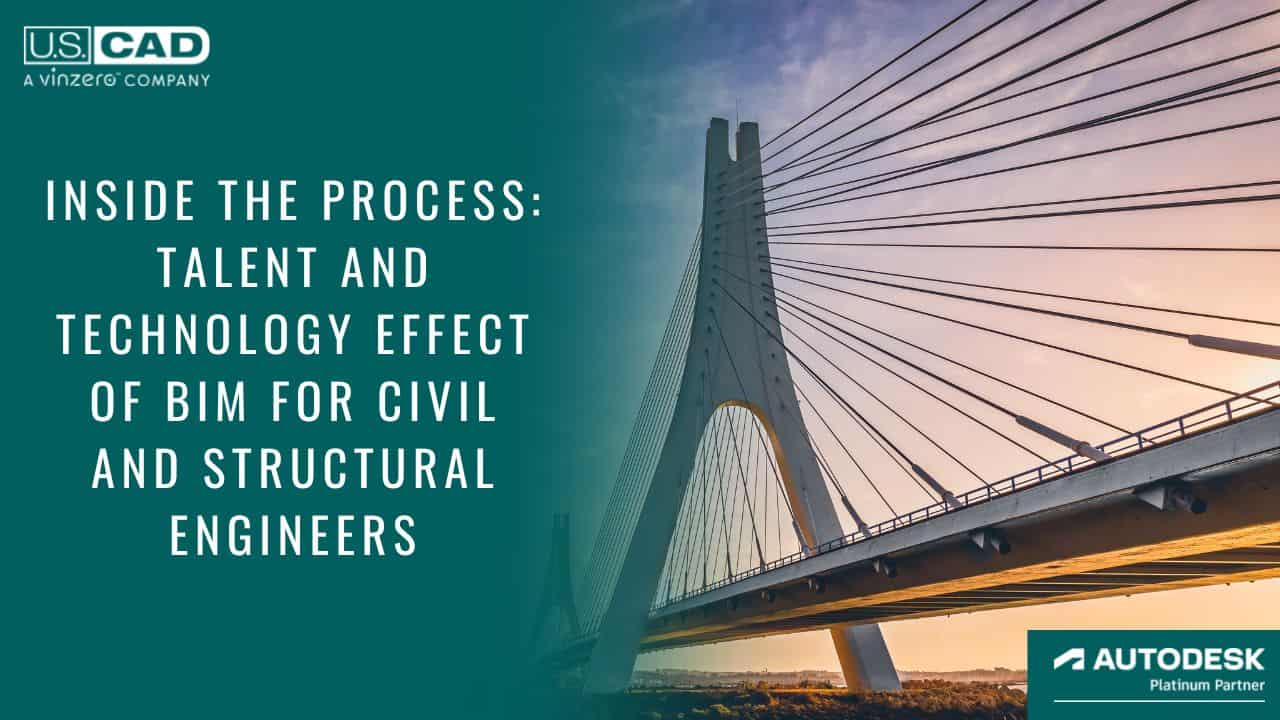 In a recent survey of around 200 U.S.-based civil and structural engineers Informed Infrastructure readers, a team of researchers focused on the extent of BIM adoption on AEC projects…and more importantly, what that acceptance really means for the industry.
Since 2017, BIM adoption in the United States has increased from 33% to nearly 40%. The reasons for BIM investment ranges from the ability to enhance accuracy and limit clashes (most common) to owner mandates and a competitive advantage when bidding projects.
A greater number of firms see BIM has a way to deliver consistent processes and provide the services that owners desire. In fact, the ability to establish consistent and repeatable processes jumped from a small 23% to 76% in the 2017-2022 timeframe.
The study also found some interesting links between BIM and talent development. Around 50% of respondents chose BIM's role in helping the younger generation of workers get up to speed faster as a top three value add. In contrast, the biggest challenge with BIM adoption is "gap in skills," which was felt by 59% of respondents. That difficulty is likely enhanced by the trend toward a remote work environment, which grew considerably in the study period.
As many respondents noted, the need to improve skillsets and expand remote work opportunities has also heightened the importance an in-house CAD manager, that individual who directs key decisions on the applications, workflows and standards within the company.
Sustainability was also a key topic in the study. As noted in the report, adopting sustainability into BIM practices is not only a positive societal decision, but also provides project benefits. According to survey respondents, the number one reason for the use of BIM was to reduce time to complete projects, up from 16% in 2017 to 58% in 2022. Reducing waste and mitigating environmental and social impacts were also top responses, 33% and 27% respectively. That said, 30% of the respondents did not see any sustainability benefits from BIM adoption.
For more insight into BIM benefits, including technology and data management challenges, see the full report 2022 Business Value of BIM Infrastructure Update, which is a follow-up to a similar SmartMarket Report that appeared in the May/June 2017 issue of Informed Infrastructure.