How Root Cause Analysis Can Make or Break a Construction Project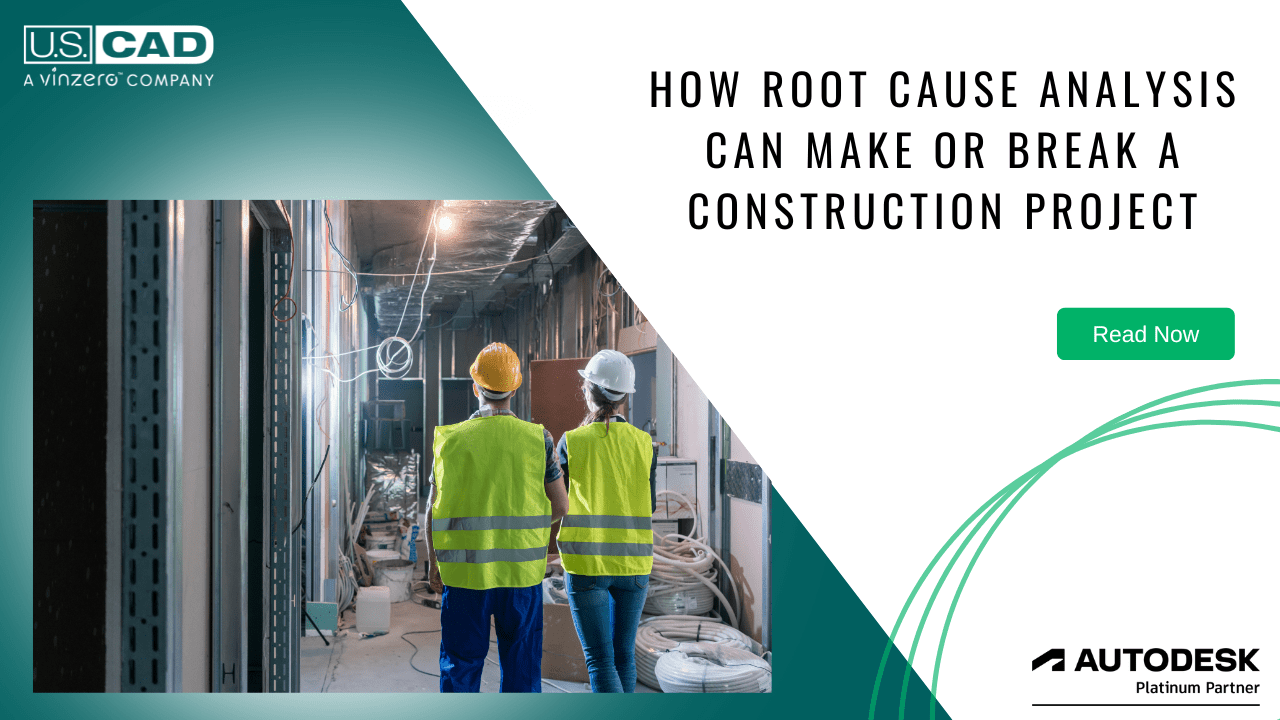 A troubling trend in today's construction projects is the lack of useful root cause analysis. This isn't surprising, due to the problematic nature and subjectivity related to the task. But by understanding root cause, construction professionals can help resolve potentially project-killing constructability, scheduling, and safety issues, and avoid them in the future.
Early examples of root cause analysis
In 1904, the city of Lincoln in the English East Midlands suffered a devastating typhoid epidemic. Spreading through a polluted water supply, over 1,000 residents contracted the contagious disease, of which 131 ultimately died. After the epidemic subsided, residents and local medical experts blamed the Corporation of Lincoln (forerunner to the modern-day Lincoln City Council) for ignoring complaints about the city's poor water quality dating back to the 1880s. As a solution, the City commissioned the first permanent water chlorination project. This innovation was later adopted by U.S. cities, starting with Jersey City in 1908. The use of chlorination is now regarded as one of the most significant advances in public health protection.
The experience of Lincoln exemplifies the importance of root cause analysis in solving an ongoing problem. Before the adoption of water purification, deadly typhoid outbreaks had been an accepted fact of life for city dwellers for hundreds of years. By sourcing the root cause of these outbreaks to the water supply and constructing a permanent solution, typhoid and other water-borne diseases were virtually eliminated overnight.
How root cause analysis can make or break a construction project
Any construction professional knows that risk is inevitable. Accidents, injuries, supply chain issues, financing disputes, delays caused by rework, all of these can impact project performance. Assuming and accounting for risk is a natural part of the job.
But just because you can't eliminate risk doesn't mean you should suffer or feel burdened by it. Unlike in early 20th century England, technology can help you analyze a project before issues metastasizes into big problems.
How Autodesk Construction Cloud helps you prevent risk.
Construction IQ, part of the Autodesk Construction Cloud (ACC), provides built-in machine learning and AI functionality to predict, prevent and manage risk. Specifically, it takes project data and applies analytical techniques and machine learning to create simple and actionable insights. Construction IQ utilizes specific sections within Autodesk Build, such as the Issues and Forms sections, so users can gather, access, and analyze data from every part of a project. The more you make use of Issues to note things like safety infractions, incident reports, and client feedback, the more data Construction IQ can pull. Construction IQ then feeds this data into out-of-the-box dashboards for things like design risks, safety risk, and quality control factors.
Get insights to understand your project performance
Insight is another ACC feature that takes the data gathered in Build to deliver unified project-level analytics and predictive insights. Insight displays specific project data for features including risk, design project controls, quality and safety. You can customize your Insight space to meet your specific needs and track what is important to each project. This way, you can get up to speed with what's going on with a project, assess trends and patterns in project data, and identify gaps and problems.
By tapping into project performance and understanding project challenges in real time, you can mitigate and manage your project risk.
For more information on how the ACC can help you analyze and determine your project risk, schedule a free discovery consultation today.