How to Use Autodesk Build For Better Construction Project Management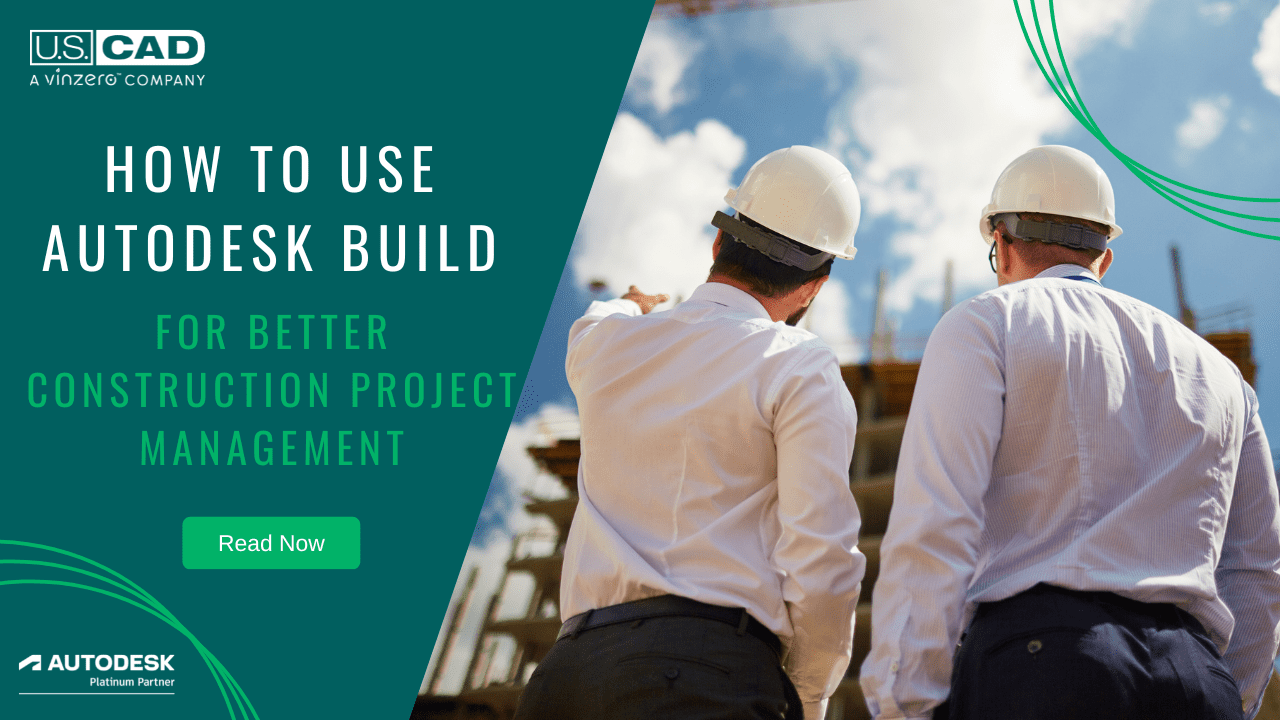 Managing a construction project can sometimes feel like an endless exercise in putting out fires. Whether it's a safety incident causing a significant delay or a fabrication error that forces costly rework, there are literally hundreds of variables that can disrupt the daily progress of a project. Thankfully, construction project management software tools like Autodesk Build can make avoiding these pitfalls seem effortless. Here are a few ways to use Autodesk Build for better construction project management.
Use Markups and Issues for Better Communication
According to some industry estimates, almost half of rework is due to miscommunication or lack of communication. This can be as simple as a job site worker not having up-to-date construction documents. The Markups function in Autodesk Build serves nicely as a visual communication piece, telling the user to "look here" in order to discover critical bits of information. Items that link to Markups include forms, sheets, files, requests for information (RFI) and assets. Floorplans can also be marked up and filtered to note safety features, such as areas that need to be blocked off or a map of fire extinguishers and first aid kits.
Issues is also good for communication as it enables construction project management teams to have a conversation around a specific item, such as unsafe safety conditions. Through setting up an Issue, you can link related pictures, forms, schedules, assets, etc. If the Issue becomes an RFI or a potential change order (PCO), you can link the RFI or the PCO to that Issue. Issues can be filtered to find high-risk items, such as safety issues, time/schedule delays, or cost impacts. Team members can also communicate through the comments section instead of relying on emails, which can frequently splinter into unrelated email threads. This centralizes communication so everyone is communicating on the same wavelength and with the latest, up-to-date information.
Customize Your Build Features
A useful and sometimes neglected feature in Build is the ability to customize features to suit a user's specific needs. In Issues, you can now hide and reorder fields to enable faster access or collect relevant data. Creating custom fields also helps you collect and organize any information you have a specific use for. You can also define and filter Issues by type (safety, design, warranty, observations, etc) that matter to your workflow. This can help organize and prioritize information the user needs to see. You can save time by having request options for specific Issues, as well as note lessons learned to use or flag later.
Root Causes are an important setting within Issues that a user can modify to suit their specific needs. Since what caused the Issue is the most important part of data analysis, lists created in Root Causes can be long and complex, or reduced to short, encompassing lists, depending on user preference.
Make Reports and Use Insight For Better Decision Making
More than enhancing communication and customizing data management, Build also enables superior analysis and accountability to help with decision making. You can create customizable reports and put them into consumable views, including PDF or Excel. You can also filter items you want to see, including custom properties such as lessons learned or items overdue. Data is accessible offline and you can schedule reports to go out automatically via email to whoever needs to see it.
Insight is a more aesthetically pleasing way to view information from reports. It offers project-level analysis with customizable dashboards and makes use of Autodesk's Construction IQ. Construction IQ is Autodesk's prediction and analytics tool for Build. The tool uses keywords to flag items (Issues, RFIs, etc) that might be related or useful to a project team. This is helpful to ensure item types that are typically high risk (such as water systems) get flagged regardless of parameters set by the user.
Having the capability to analyze your data ensures actual metrics can support or contradict a "gut feeling" about an item. This way small items do not slip through the cracks and cause big problems. Processes that save 30 seconds on implementing onsite changes can potentially save hours per day of work on a construction site. This in turn can potentially save millions of dollars in costs and deliver a project weeks earlier than scheduled.
To find out more ways Autodesk Build can be used for better construction project management, check out our webinar here.