Top Infrastructure Tuesdays: Civil 3D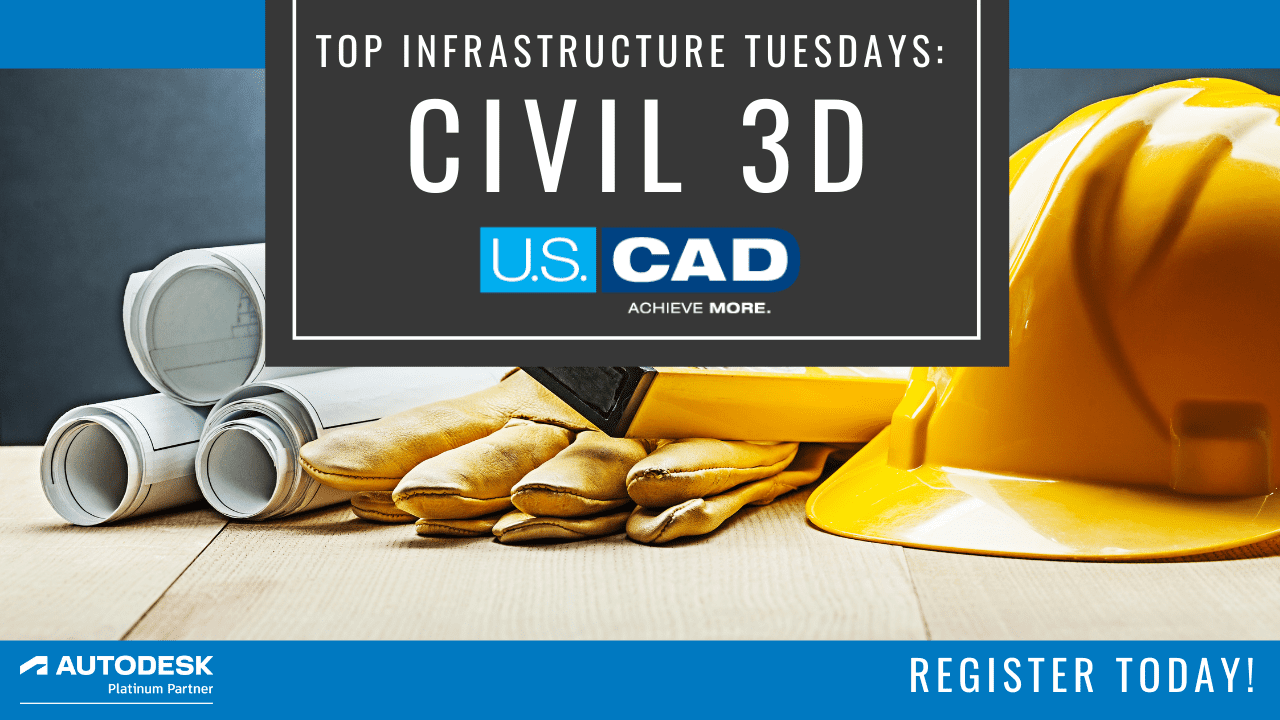 On the first Tuesday of each month – our famed Infrastructure Tuesdays! – the U.S. CAD civil engineering team delivers webinars on a variety of topics to industry professionals to develop their abilities on various solutions. We've produced a collection of some of our top Infrastructure Tuesdays: Civil 3D videos to commemorate Engineers Week.
What is Civil 3D?
Civil 3D software is a civil engineering design and documentation solution that supports Building Information Modeling (BIM) workflows on civil infrastructure projects, including roads and highways, rail, site development, airports, and water. Civil 3D helps civil infrastructure professionals improve project delivery, reduce risk, errors, and omissions, and respond faster to project changes. Additionally, users can streamline time-consuming tasks such as corridor design, (road and rail), intersection design, parcel layout, site grading, and piping design with specific tools and customizable design standards.
What is the Infrastructure Universe?
Infrastructure Universe is the place where all things Infrastructure and Civil Engineering reside. The vastness of innovation, technology, trends, and news in this industry is immeasurable, and for that, U.S. CAD pulls our expertise and resources to keep you up-to-date and guide you through it all to help you in your daily work. Gain access to valuable insight from our top experts monthly!
The playlist includes various Civil 3D topics within Infrastructure Tuesday including project explorer, grading optimization, GIS features, roundabouts, and more. View the entire playlist here.