The Wolf Creek Burning Bridge Autodesk Digital Delivery System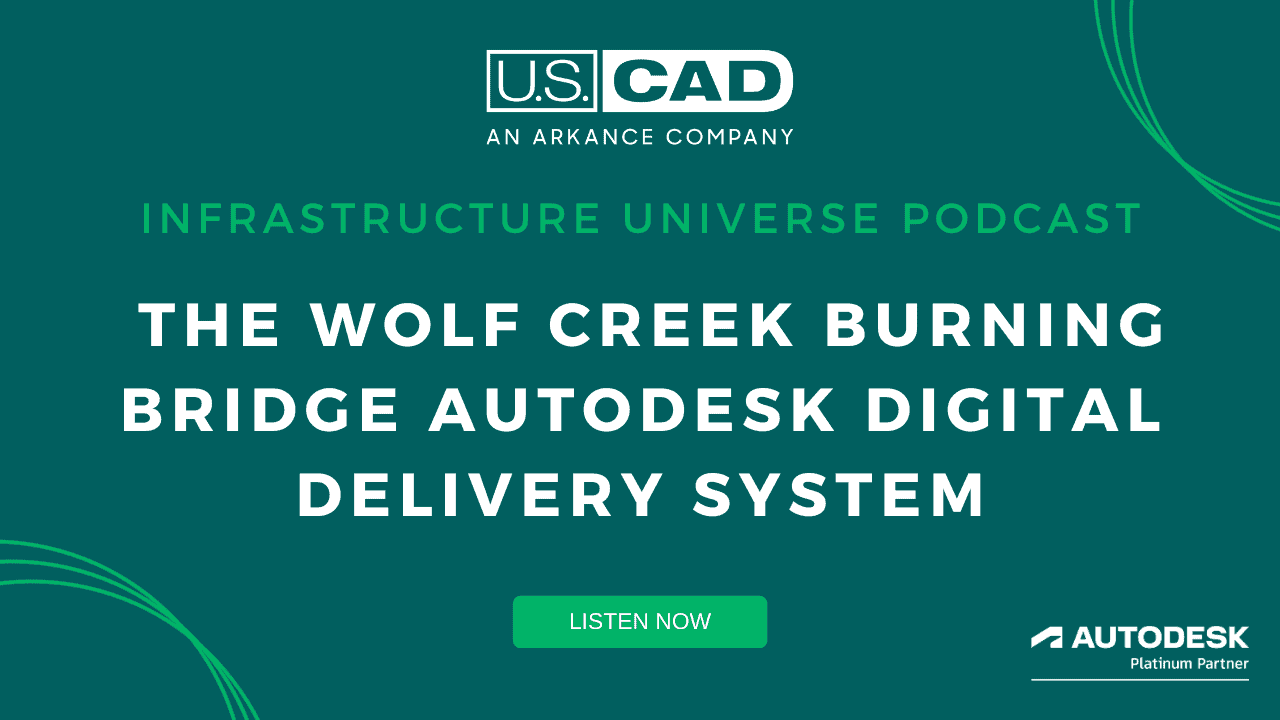 Welcome to the all-new Infrastructure Universe Podcast! For our first episode, we are discussing how DOTs are adopting digital software and technology to modernize infrastructure design, specifically highlighting U.S. CAD's partnership with the Montana Department of Transportation in their transition to Autodesk infrastructure design solutions.
Listen in as Aaron Powell, U.S. CAD Solutions Consultant, and Melanie Zubok, U.S. CAD Strategic Account Manager, take us on the State's Digital Delivery journey and ongoing efforts to provide excellence in transportation to the traveling public.