The State of the AEC Cloud Storage Industry: Adoption Trends, Perspectives, and Solutions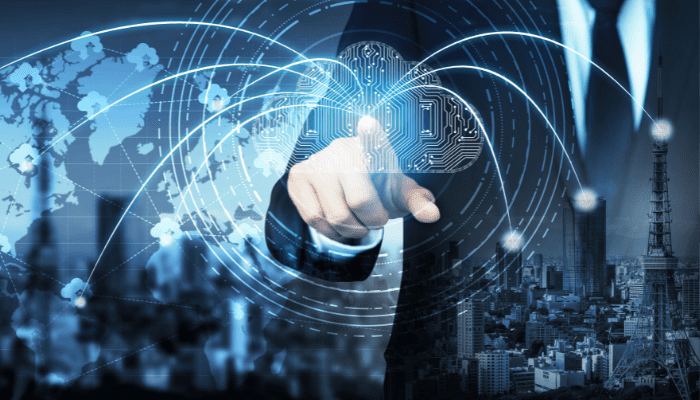 Learn about a new U.S. CAD survey's findings on cloud storage for the AEC industry
INTRODUCTION
U.S. CAD recently conducted a survey to gauge the adoption and trends of cloud storage in the AEC industry and to find out how IT decision makers think about cloud storage technology to help establish a baseline perspective on its use across the industry. Our survey findings, for which 43 AEC IT decision-makers responded, are shared in this report.
IMPORTANT SURVEY FINDINGS
• There is confusion in the market regarding what are true cloud storage solutions versus other storage and file technology; thus, opportunities exist for increased education by vendors who serve the industry.
• Many organizations have not yet adopted cloud-based storage solutions, do not have a strategy in place, and do not know when they plan to use this type of technology.
• The need for collaboration/sharing content is very high.
• Leveraging best-of-breed technology solutions is an important strategy for attracting and retaining top talent.
• There are a lot of topics top-of-mind about cloud storage and related technologies.
CURRENT CLOUD USAGE
Given the uptick in cloud storage, it is no surprise that the survey found that 69% of respondents cited that they use cloud storage with 31% not yet utilizing a cloud storage solution. At first glance, 69% seems very high. However, upon further analysis of the solution types and vendor solutions cited by respondents, this is not the case. Though many respondents indicated they use a cloud storage solution such as Microsoft Azure or Amazon Web Services, many respondents cited using various file sharing and storage solutions that are not cloud-based. The key takeaway here is that while respondents are levering true cloud storage solutions, many respondents are leveraging non-cloud-based systems to manage storage and file needs.
PLANNED CLOUD STORAGE USAGE
For the 31% of respondents who do not currently use cloud storage, uncertainty as to when they will plan to utilize it was the highest with 62% indicating they don't know the timeframe they plan to use cloud storage while 23% indicated they plan to use it within one year and 15% stated they plan to use it in more than three years.
The key takeaway here is that over half of the respondents who do not currently use cloud storage do not have a cloud storage strategy or timeframe in place. In the face of growing volumes of data files, rising infrastructure costs, and increased competition for projects places organizations at risk for increased costs, capacity issues, and a competitive disadvantage.