The Hybrid Worforce is Here to Stay: How the AEC Industry Can Adapt and Prosper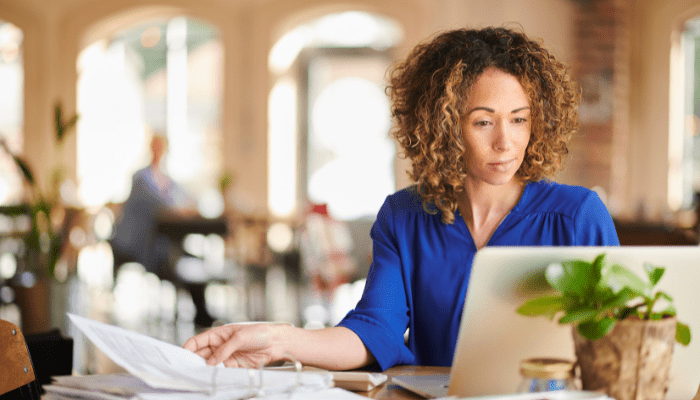 THE HYBRID WORKFORCE IS HERE TO STAY: HOW THE AEC INDUSTRY CAN ADAPT AND PROSPER
INTRODUCTION
There's no doubt the global COVID-19 pandemic took a toll on the workforce and the economy worldwide. Many industries took a hit with complete shutdowns, including the architecture, engineering and construction (AEC) industry. Offices shut down; construction stopped. As the world came to a halt, the work environment as we knew it was no longer and was transformed by the pandemic. Many shifted to working remotely if it was within their means or possible within their field. But many businesses found themselves unprepared or incapable of operating.
For the AEC industry, employees were lugging workstations home and companies were scrambling to find solutions to work remotely, while leaving office buildings empty. They had to quickly figure out how to continue to design, collaborate and stay connected through online cloud solutions and platforms, virtual communication tools and virtual private network (VPNs).
For some, investing in new solutions was not feasible, so companies did what they had to do to get by, relying on short-term solutions such as Dropbox, Google Drive and Google Docs, which were less than ideal, especially for AEC professionals.
Some companies had to shut down for periods of weeks or months because they did not have the technology or the know-how to enable working from home. Shutting down a business for any amount of time, depending on the size, can break a business and have a long-lasting impact. Many firms did what they could to stay afloat by adopting short-term solutions that worked for the time being, but were not ideal for long-term use and productivity.
Thankfully there were some more accessible, useful tools for connecting, with options such as Zoom and Microsoft Teams for meetings, video calls and instant messaging, which offered free limited services. Then, boom! Out of nowhere, Zoom exploded onto the scene. Zoom had actually been around for more than ten years, but few had noticed. After COVID-19, their sales skyrocketed.
To ease the transition of working from home, some AEC software developers offered COVID-19 relief resources for their customers, such as free access to online solutions or flexible subscription options.
Now in 2022, AEC firms are back to functioning normally—or rather, a new normal. What does this new normal look like, and what are AEC teams doing now that most companies have gone back to work or have a hybrid work environment in place? Unfortunately, some firms are still using the short-term solutions without understanding and realizing the benefits of the tools that are available.
THE HYBRID OR REMOTE WORK ENVIRONMENT IS HERE TO STAY: HOW TO EMBRACE IT AND BE EFFECTIVE
The reality is that for many, a hybrid work environment with remote and in-person options is here to stay—so how can you embrace it?
We discuss how to not only adapt, but how to be successful in a remote or hybrid work environment, the challenges and advice on how you can set up your team to collaborate with technology and services to operate effectively and efficiently in a remote or hybrid work environment.
This white paper includes information based on our own research and findings, along with insight from the firms U.S. CAD, Buro Happold and others.
We spoke with Bryan Novotny, solutions consultant at U.S. CAD to get his advice on the best plan of attack, especially for those who work in design and mainly with Autodesk solutions. Novotny, who is currently based in Las Vegas, Nevada, has been working as a technology specialist and advisor in the AECO industry for 14+ years.
GETTING SET UP FOR THE LONG RUN WITH THE RIGHT OFFICE EQUIPMENT, HARDWARE AND SOFTWARE TECHNOLOGY
It starts with Investing in you. When it comes to the right computer set up, ergonomics is everything. We recommend a stand-up desk that is adjustable to sit or stand at and a mat to stand on, along with a comfortable computer chair. Spring for Herman Miller if you can. Chairs start around $1,500 but they are worth the splurge. Think of it as an investment in yourself. Plus, a lot of companies offer payment options, including Herman Miller and UPLIFT (for the stand-up desk). Maybe your firm will foot the bill for some of the above. It doesn't hurt to ask.
In addition to the right desk setup, you will need the right hardware and software.
TIME TO UPDATE THE HARDWARE
If commuting back and forth between home and the office is required, a laptop or mobile workstation will come in handy. A lot of employers are providing the software and hardware for their employees to work remotely and in the office.