The Benefits of Scan-to-BIM: Improve Your Accuracy and Improve Your Bottom Line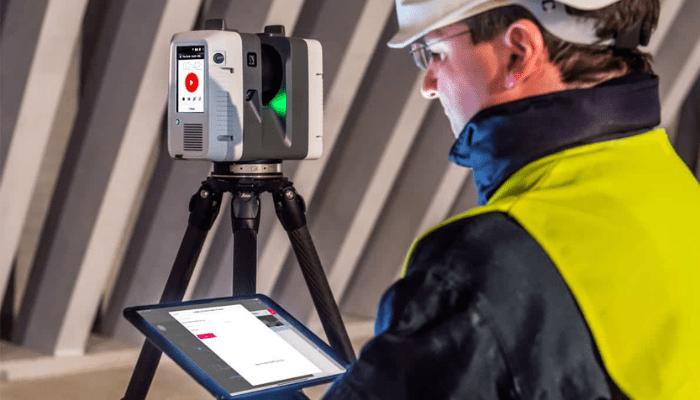 Intro: The Need to Follow Through
Laser scanning made its debut in the construction world in the 1990s. While it has been proven to have multiple benefits, those who end the laser scanning process after viewing the point cloud do not reap the full value of their efforts.
With scan-to-BIM technology, laser scanning took a leap in terms of usefulness and value. While scanning enables information to be gathered easily, scan-to-BIM, which is compatible with design tools such as Autodesk's Revit, produces the information in a usable format with true and accurate measurements so that the design of the space is now a digital twin.
Therefore, if you are not laser scanning, you are missing out on a host of benefits.
Section 1: No More Tape Measure
Let's say you're a traditionalist who prefers to keep it simple. You lug your surveying tools -camera, pen, paper, measuring device – to a work site in order to capture the data you need.
Simple and easy, right? Sort of.
Unfortunately, this is only the first step. Next, you need to plot out the data you captured, sort through your pictures, and, in the case that something's missed or unclear, make another time-consuming trip to the site.
So, how does using laser scanning to capture the data improve this process? First, you can select from a host of solutions, including Leica, which has a scanner that is right for every job. One such scanner is just 6.5 inches tall and 2.2 pounds; it can capture 360,000 points per second and has a range of 60 meters.
Second, scanning is fast (as little as 26 seconds), simple (one button), and accurate (a few mm). When a scan is turned into a point cloud with panoramic photos it's like being on site, since the 3D scan includes highly accurate, measurable as-built conditions.
If something is missed on the plans, there's no need to go back on-site. Instead, one can simply pull up the point cloud and/or imagery and see, or even measure, what was missed. This is one more way to ensure accuracy and save time.
One issue that teams may run into, however, is that data management may become a problem because point clouds include huge amounts of data.
Manage Data and Make it Useful:
In fact, the amount of data in a point cloud can make it overwhelming. More information is valuable only when it can be clearly understood and processed.
Fortunately, the management, visualization, and storage of data have evolved, making large amounts of data easier to work with. Scan-to-BIM transforms the point cloud into an accurate model.
Easily Accessible:
While laser scanning and scan-to-BIM may alter your traditional workflow, it's not as complicated as you may imagine. The tools necessary for these steps, such as Leica scanners and Autodesk's Revit, are less onerous to use than they once were.
Therefore, don't think that because you're not tech savvy and you don't have the knowledge base that laser scanning and Scan-to-BIM are not an option for you. Using these tools takes some getting used to and there is a learning curve, but you don't have to be a specialist to learn how to utilize laser scanning and incorporate it into your workflow.
While laser scanning and scan-to-BIM are not as simple as a tape measure, the leaps in technology mean you no longer need to rummage through confusing folders of photos, old inaccurate as-built drawings, and incomplete and inaccurate information to create drawings. The technology is accessible and can be used for any type of job.