Steinberg Hart: A Comprehensive Cloud Response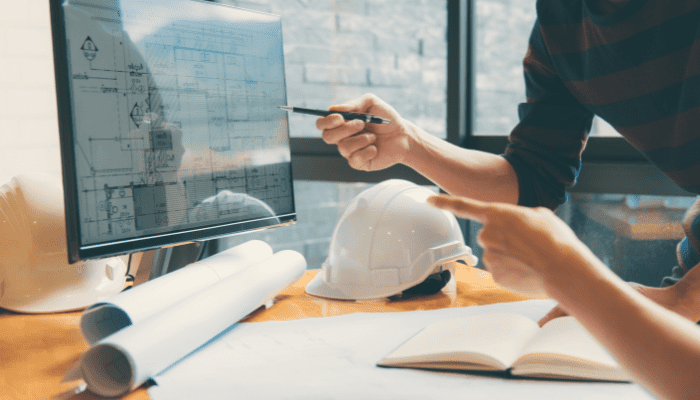 Steinberg Hart Transforms Network Connectivity to Foster Improved Collaboration, Creativity and Connections
Best known for its design of structures that connect with community, Steinberg Hart has become an internationally recognized name. California projects such as the two-tower MIRO mixed-use residential project in downtown San Jose and the 200-room boutique Thompson Hollywood Hotel in Los Angeles reinforce that reputation.
The full-service architecture firm achieves these creative yet practical visions with considerable help from technology for inspiration and visual interpretation as well as communication of those ideas.
When technology advancements threatened to slow the creative and collaborative process, the company partnered with U.S. CAD to ensure platforms and applications continued to enable, not inhibit, innovation.
NETWORK EVOLUTION
The rapid evolution of BIM and interoffice collaboration in the last five years have been a steep learning curve for many in the industry including Steinberg Hart.
Gautam R. Shenoy joined Steinberg Hart as the BIM/VDC Director in 2016 to help resolve the emerging disconnects.
"At the time, a majority of project data was shared across a distributed team located in multiple offices, primarily in California. At the time, communication was based on a wide-area network (WAN) and local area network (LAN), which meant the status of projects and even the timeliness of data shared was compromised between offices because of speed limitations."
One of Shenoy's first tasks was to expand the use of Revit Server. "We scaled up the capability of the servers and the number of projects that were hosted," he adds.
As a foundational tool for work sharing, Revit Server supported project collaboration across a WAN. It brings models together from Revit Architecture, Revit Structure, Revit MEP, and Autodesk Revit. Through it, multiple team members can access and modify models at the same time.
Shenoy's next step was to standardize and digitize interoffice collaboration for markups and project tracking. He confirms, "It was very common at the time for traditional designers and directors mark-up drawings on paper.
It took about 4-6 months to shift that paradigm to the digital environment."
THE CLOUD CONNECT
By early 2019, Steinberg Hart needed to prepare for another technology shift that would require some outside expertise.
"One of the tectonic shifts in our practice has been the transition from net-work-based project environments to the cloud," Shenoy explains. "Starting in early 2019, we were seeing a growingdemand to use Autodesk BIM 360 web-based applications to streamline communication from our customers and partners. While we had the BIM 360 platform, we had some growing pains with regard to application of it.
We did not have the expertise or required network infrastructure on the front end to facilitate the transition."
Undaunted, he reached out to long-time colleague, Precious Yong, Territory Account Manager and her associate, Nathan Lamont, Director of Sales, with U.S. CAD. Shenoy adds, "I've known and trusted Precious for 15+ years. One of the things that I've always appreciated about the U.S. CAD people is that they are proactive about keeping in touch and sharing insight—and it's a human connection, not an email or 800 number."
He relied on that connection to help facilitate the enterprise-wide transition to BIM 360. Lamont and Shenoy reviewed Steinberg Hart's applications and processes and then developed a plan to scale the company's network to the cloud.
"It's great that U.S. CAD already fully understands the Autodesk licensing procedures, so they were able to help us bring on more seats with ease," Shenoy says. "More importantly, they were able to achieve this scale-up without a break in our ongoing work continuity. It's been extremely seamless with no lags in the process."
Once accessibility was attained, Shenoy and his U.S. CAD partners set out to help design teams become proficient and efficient on the BIM 360 platform.
A MEASURED APPROACH
In every instance, the team members feel rejuvenated. With their better understanding of BIM 360 they spend more time on solving project-related issues and less time figuring out how to use the platform.