ConTech: Will you change with the times—or be left behind?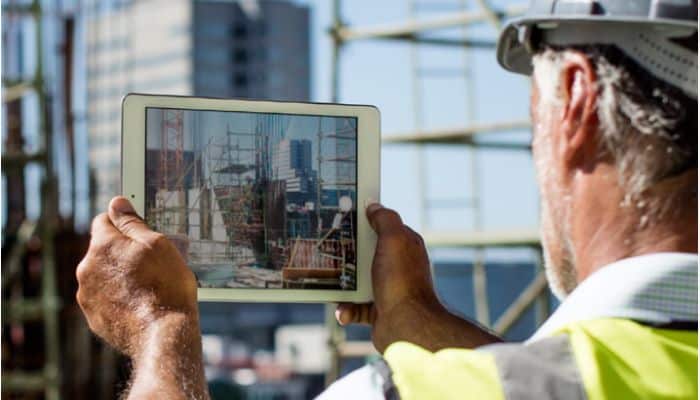 Pragmatic and practical investments — such as technology training — can help your team prepare for the next industry disruption.
There's no shortage of technology waiting to help construction companies adjust to new ways of working.
From remote work to BIM and virtual design and construction, these shifts have become a blueprint for how the industry must operate going forward. They're becoming permanently ingrained into the fabric of construction processes and workflows.
According to a 2021 survey, 92% of contractors now allow occasional or frequent remote work (as opposed to 52% before the pandemic). A recent buildingSMART International survey found that nearly half of construction companies use BIM on the majority of their projects.
A new GlobalData report says that 55% of construction executives intend to invest in augmented reality in the next two years. The times are definitely changing.
"Even just a few years ago, it was considered taboo to send texts when you were on a construction site. Today, you see engineers, superintendents and anyone else on a jobsite taking pictures and sending texts all the time. They're using construction apps on their phones. That's how much things have changed."
BLAKE RAWLINGS, technology consultant for U.S. CAD
Wading through your technology choices and picking the right solutions is only half the battle. (Surprisingly, it's often the easy part!) The task really begins when you recognize that you must also bring your staff up to speed on the technology you want to use.
From the office to the field—and from industry veterans to new hires—your investment in technology is only valuable if your team knows (and buys into) how to use it. But training your workforce is about more than encouraging employees to adapt to technology. It's about changing processes and upending traditional practices to prepare for any and every disruption.
A few years ago, these disruptions involved a pandemic and subsequent jobsite restrictions and work-from-home orders. Today, it's supply chain issues, labor shortages, and inflation. So what will tomorrow bring? Although no one knows, making sure your team can use technology to its full potential will confidently prepare your company for the next disruption.
"With all these changes, which create frustration and turmoil, the industry has to find ways to optimize its workflows."
AARON WAGNER, Director of Autodesk Construction and Director of Professional Services for U.S. CAD
"As people retire, and companies struggle to find new hires, how can you do more with fewer people? Defining workflows and standard operating procedures is a start. From there, those workflows and standard operating procedures (SOPs) need to be digitized so they're accessible and actionable —whether you're in the field or the office. Having papers in file cabinets doesn't give you metrics. It's hard to go back through that information and see which factors are impacting your projects. But utilizing technology can show you the data and help it make sense."
The Value of ConTech Training
When it comes to workflow and process improvement, small changes can make a big difference. Major investments in technology systems like 3D laser scanning or robotic equipment aren't required to see drastic improvements in productivity. Instead, consider pragmatic and practical investments—such as technology training—to help you optimize the tools your team works with.
Many companies take on new technology to create a competitive edge, but it's critical to prepare your team to utilize this technology before you make promises to clients about what it will do. This preparation starts with selling the technology to your internal team so that they understand its value and are willing to adopt it.
Otherwise, if workers don't see an obvious benefit to using the tools you show them, they'll be tempted to stick with systems and processes they already know. Why make a change if there's no perceived advantage?