Two Models, One Story: Digital Delivery with MDT
May 25, 2022 @ 11:00 am

-

12:00 pm

PDT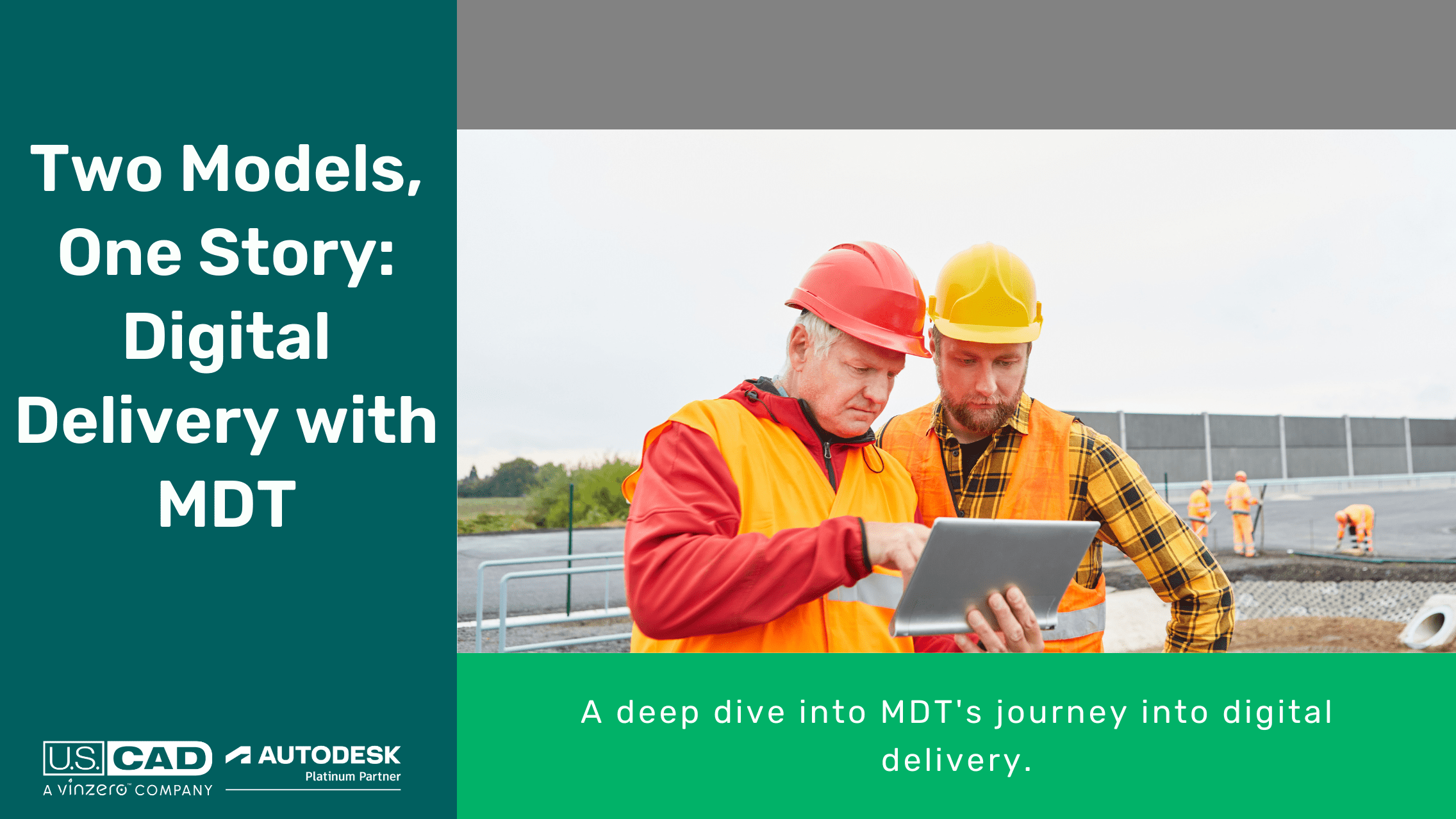 Many state transportation agencies are embarking on massive initiatives to design, repair, and modernize their transportation infrastructure in this new era of infrastructure investment. This shift has prompted forward-thinking state agencies to adopt Digital Delivery to improve project performance and transparency to their citizens.
Join us as we explore how the Montana Department of Transportation (MDT) is leading the way in Digital Delivery for its transportation infrastructure by:
Implementing new technologies and digital workflows
Deploying new digital project delivery methods
Adopting new and innovative strategies from design to construction
Our MDT speakers include Patrick Lane, Operations Engineer/Digital Delivery Manager, Lenci Kappes, P.E., Ph.D., Bridge Design Engineer, Brandon Jones, Civil Engineer, and Matthew Vega, P.E. of U.S. CAD Business Unit Director of Infrastructure and Government.
MDT Patrick Lane
During his 16-year career with the Montana Department of Transportation, Patrick has been at the forefront of many technology implementations and workflow improvements.  After spending 11 years working for national corporations like TCI Media Services and AT&T as a Technical Operations Manager, Patrick began his career at MDT in the Helena Headquarters office in information technology. His involvement and experience in technology infrastructure as well as project management led him to join the engineering team. Patrick has assumed many responsibilities as part of the engineering team, including leading the effort to develop and implement a digital delivery initiative impacting all of MDT's engineering bureaus. Patrick enjoys learning about current innovations and project successes that are re-shaping the way transportation programs are delivered.
MDT Lenci Kappes, PE, PhD
Lenci has a BS in Mechanical Engineering, a MS and PhD in Civil engineering, all from Montana State University. In his current role, Lenci has worked on numerous bridge projects across the state of Montana, most notably an 840 ft curved steel structure over the South Fork of the Flathead River, as well as a 205 ft single span steel structure over the Swan River. Additionally, his diverse work background includes experience with several CAD platforms, and most recently he is utilizing Autodesk for Bridge design. Lenci has relied on the advantages that 3D modeling brings to engineers and designers in many different markets (Whirlpool, Lexmark, Sawmills & State Highways). He incorporates 3D modeling and BIM into his current position at the Montana Department of Transportation to reinvent bridge design and improve workflows.
MDT Brandon Jones
Brandon has a BS in Civil Engineering from Montana Tech.  Throughout the last couple years, Brandon has gained experience in building Trimble Business Center construction models for AMG interface and construction inspection.  He also has experience in generating surfaces from different topographic survey techniques.  Prior to his experience at MDT, Brandon worked in the private sector designing subdivisions and land development projects utilizing Civil 3D.  Brandon is currently developing workflows to relay design intent to construction technology.
Registration Form