The Top 3 Ways Autodesk Build Benefits Architects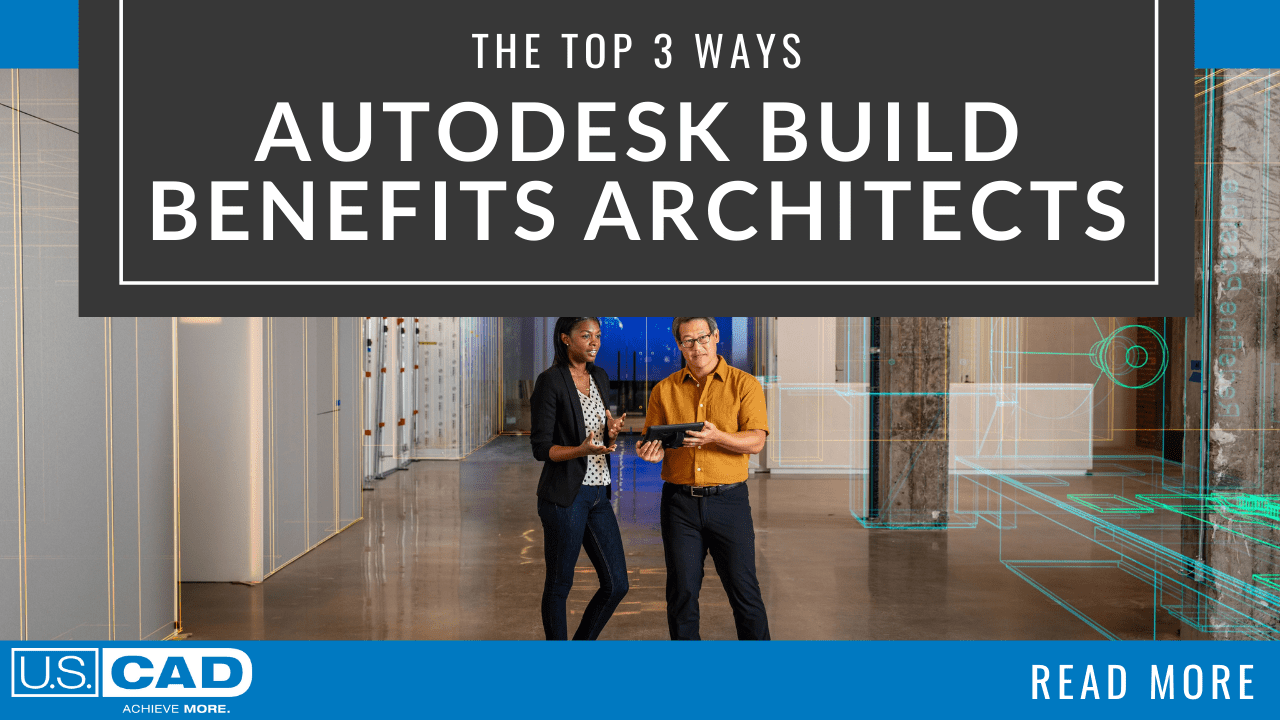 Even with more collaborative procurement methods and digital data, the lifecycle project workflow is still largely fragmented.
It's a familiar spider web workflow that gives rise to data silos, redundant systems, and manual/duplicate data entries as data moves to and from design professionals, project managers, estimators, and engineers as well as owners and facility managers. For an architect, conventional methods of marking up drawings, noting existing conditions, and spending hours assembling field documentation often leads to a fragmented source of truth, delays, and higher costs.
Imagine a place where all your project data—models, drawings, issues, specifications, RFIs, photos, videos, and even cost information—is accessible and current from concept to handover?  Instead of siloed and multiple point solutions, this cloud-based connected platform becomes a shared resource that leverages machine learning to push and pull information to deliver data where and when it's needed.
That's the goal of Autodesk Build, a platform that connects all project data in one ecosystem for easy access and intelligent insights while paving a path to improved owner/client relationships.
Here are the top three ways Autodesk Build benefits architects.
One Source of Truth
Autodesk Build unites field collaboration solutions and project management software with additional data and workflow functionality.
Essentially, the platform unifies all of the data from a single project so that architects (as well as the owner and the rest of the project team) has access to all the familiar tools such as design and model collaboration capabilities—no need to move to a different point solution to review.
The benefits of a single source of truth are quickly evident in the way of document management. Document versioning has long been a common challenge with architects adopting clever file names and complex folder structures all stored in FTP or similar folders to identify the most recent model.
Versioning chaos goes away with a true document management platform. Autodesk Build even has a compare versions function that lets users see what's changed in the design over time. The platform also facilitates and automates the review and distribution of, and edits to, project drawings, models, and other documents—and like every good collaboration solution, let's users track comments and the subsequent resolution of issues until it's closed.
Of note, the architectural team has full control over who can access, view, and edit documents in Autodesk Build.
Administrative Ease
Depending on the project, the architectural team likely has some responsibility for construction administration including submittals, RFIs, and punch lists.
As well, shop drawings, product specifications, technical data, product samples, or any submittal can be created, coordinated, and managed in the same document library.
No more handwritten RFIs on drawings or transferring punchlists notes from one system to another. With Autodesk Build, RFIs are tagged to all the associated sheets and tracked from design through preconstruction, construction, and handover.  Even more beneficial is the ability to track the cost impact of those RFIs. Autodesk Build facilitates one continuous workflow, so the right people have the insight they need.
Since all the models, RFIs, submittals are co-located in one system, Autodesk Build becomes an automated digital punchlist resource. With Autodesk Build, architects can manage punch lists from the same Revit, AutoCAD or Civil 3D models—all without data transfers or information conflicts.
Remember the days of notebooks and drawings and specs? It used to be that capturing all the jobsite data would take several weeks to capture, compile and distribute. With mobile devices connected to Autodesk Build, architects can approve or deny punchlist items on the jobsite. And they can be filtered by location, by responsible party, etc. and for those interested in continuous improvement sorted to evaluate root cause.
Improve Business Outcomes
Autodesk Build allows architects to leverage, extract and analyze data to identify, prioritize and resolve problems earlier and improve business outcomes.
Leveraging the machine learning technology of Construction IQ, Autodesk Build Insights delivers curated and configurable views of project data relevant to individual needs, visibility into the performance of one (or many jobs), and predicts and prioritizes risk factors.
Further, a complete handover package is readily available bringing extra value to owners.
Optimize workflows and data reliability by eliminating multiple redundant systems, duplicate entry, and potential for conflicting information. Perform and coordinate design reviews, document approvals, control access to your documents, and track unlimited versions seamlessly and through a simple, intuitive interface. Autodesk Build provides unlimited licensing options for easy access internally and for owners and consultants at no additional charge.
To see how architects with firms of all scope and scale can improve document management, optimize RFI/issue administration and streamline project handover, contact our team.