The Value of BIM in Infrastructure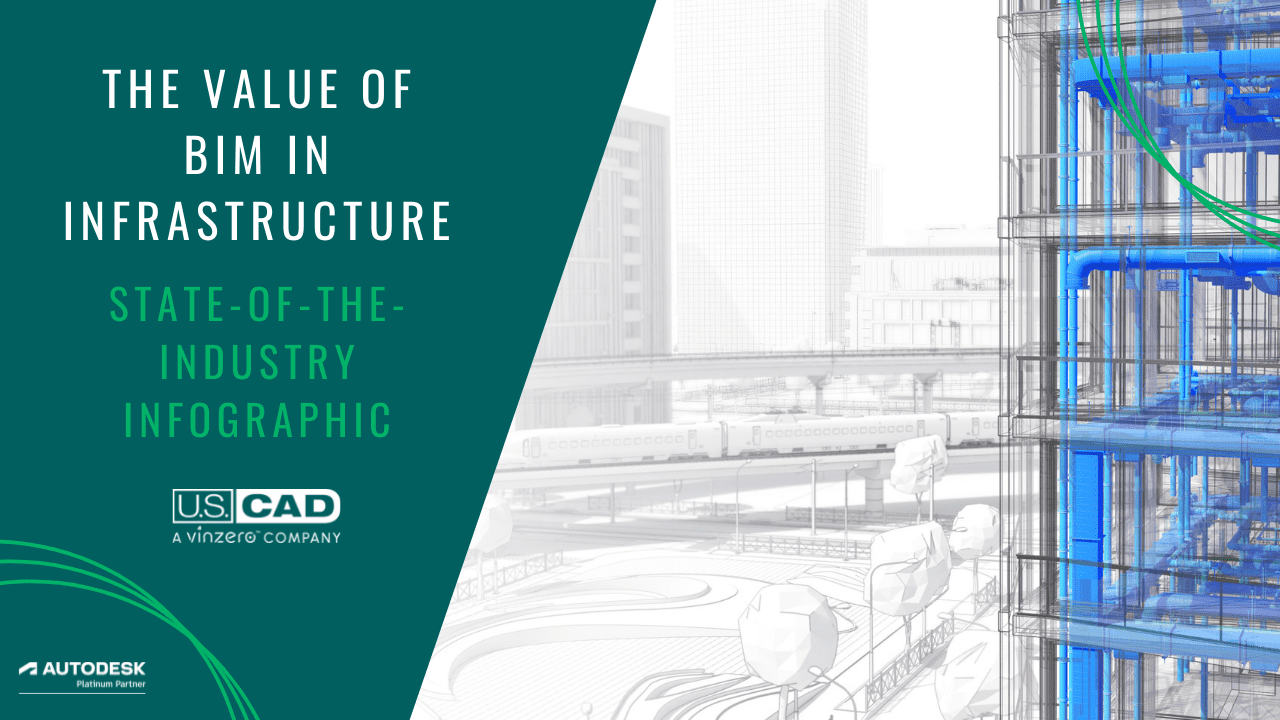 The value of BIM in infrastructure has grown significantly in recent times. We teamed up with Informed Infrastructure to survey more than 200 civil and structural engineers from across the country who have worked on designing construction projects in the last year.
To provide further context, this survey is a follow-up to a previous SmartMarket Report from 2017. Where relevant and statistically viable, the current survey is compared with data from the aforementioned 2017 report for insight into five-year trends.
Questions Include:
What were the reasons your firm adopted BIM workflows in a project?
What were the top internal benefits of adopting 3D modeling technology?
What are the main challenges your organization is facing with technology today?
With this insight provided by those directly connected to the industry, the value of BIM in infrastructure moving forward is made clear. View the full survey here.
To learn more about how U.S. CAD can help you improve your workflows, schedule a discovery meeting today.