The 2022 U.S. Construction Technology Outlook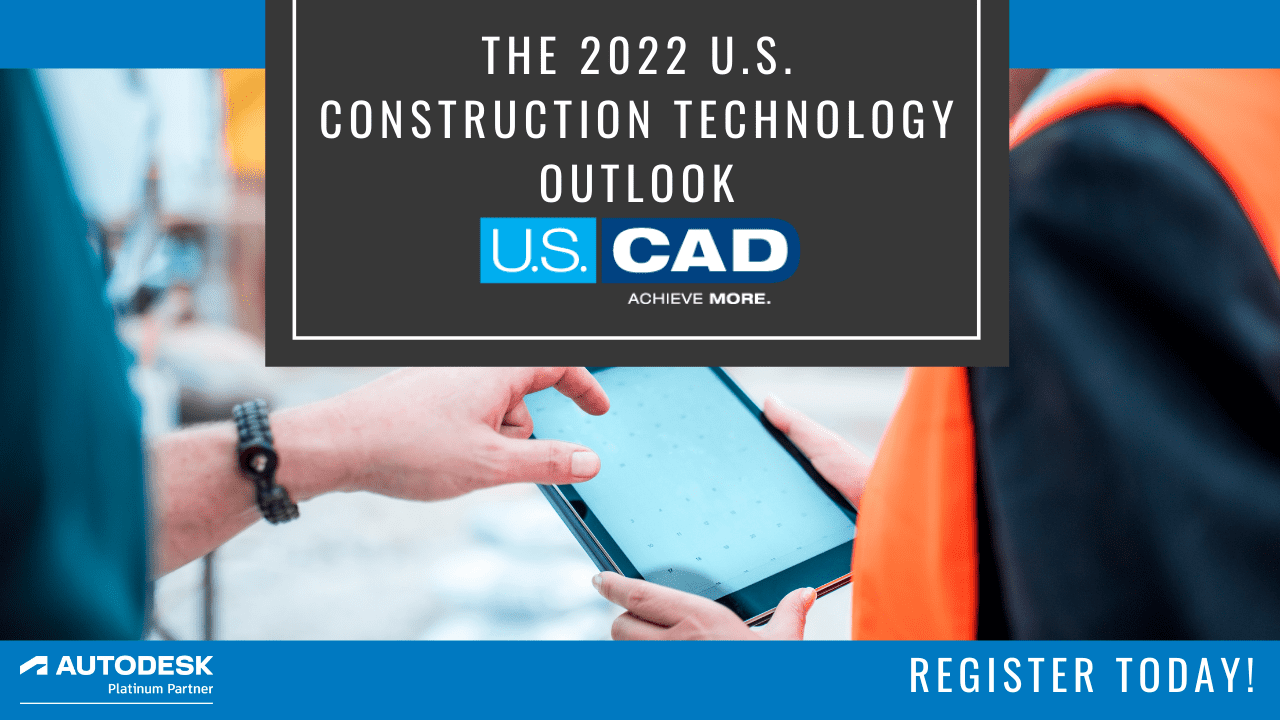 Are you curious as to when contractors can expect inflation to stop eating up their profits? Or how construction technology solutions can help reduce costs and improve productivity when qualified workers are increasingly hard to find? Then you've come to the right place. In our two-part series on the 2022 U.S. Construction Technology Outlook, we conduct a deep dive into some key industry trends, as well as provide a contractor's view on how construction technology solutions like Autodesk Build can help companies keep a competitive edge in 2022.
In part one of our series, we take a look at some key economic data and predictions identified by Ken Simonson, Chief Economist of the Associated General Contractors of America (AGC), during a recent Construction Cosmos webinar: The 2022 U.S. Construction Outlook.
Hiring difficulties will continue
According to research presented by Simonson, construction companies had 273,000 job openings in December, which was a 29% increase from December 2020. However, construction companies only hired 220,000 people in December 2021, a 10% decrease from the previous year. The implication is that construction companies would have hired more than twice as many people in December 2021 if only they had enough qualified applicants. According to a survey of AGC members, 75 percent of those surveyed said it would be as hard or harder to hire in 2022 as it was a year ago. Simonson said the struggle to hire qualified workers will continue to be a theme throughout 2022.
Construction spending is increasing, but not everywhere
Simonson presented research that showed spending on construction projects has increased 8% since the end of 2020. But this increase has not translated everywhere. Residential construction spending increased 23%, manufacturing sector construction spending increased 8%, private nonresidential construction spending decreased 2%, and public construction spending decreased 4%. The lodging sector saw the biggest decrease in construction spending at 32%. While we may have touched bottom on the lodging sector, Simonson said he does not see a rebound coming soon.
Inflation pains
Cost increases are putting the squeeze on contractors, and this is expected to continue throughout 2022. According to Simonson, inputs to new nonresidential construction from April 2020 to December 2021 increased 30.1%, while the bid price index for new nonresidential construction increased just 12.6%. The difference between these two figures represents the pain contractors are feeling from not being able to pass through all of the costs they are experiencing. Major contributors to these cost increases include steel mill products (139%), lumber and plywood (64%) and copper and brass mill shapes (63%).
What else can we expect in 2022?
How long can this inflationary squeeze on contractors last? Simonson said he doesn't have a crystal ball, but he did have a rearview mirror. In previous times when the change in costs exceeded the change in bid prices, such as at the end of 2009 and the beginning of 2017, the effects lasted at least a few years. The change that started in 2021 has not lasted as long, but the peak is twice as high as it was in 2009. This means the pain is that much more intense. Long-term, slowing population growth will mean less demand for residential construction. K-12 education, online healthcare, renewable energy, and e-commerce facilities should see increased demand. Meanwhile, oil and gas pipelines, hospitals, and retail facilities should see demand continue to decrease.
Watch Ken Simonson present these and the rest of his findings in our latest Construction Cosmos webinar. And stay tuned for part two of our series, where we will discuss the 2022 Construction Technology Outlook from the contractor's perspective.
Are you interested in more informative content? Subscribe to the Construction Cosmos newsletter today to stay up to date on all things construction.