The Benefits of Cloud-based Construction Management Solutions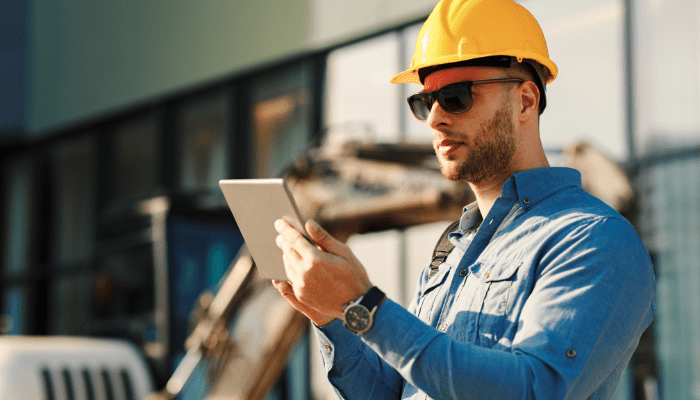 INTRODUCTION
The construction industry is digitizing at a rapid pace. Today's premier construction management technology can be used on any device with an Internet connection — desktop, tablet, or smartphone — and deployed in a modern cloud. Resources in the office and field can easily work, collaborate, and act whenever and wherever they desire.
Construction professionals see the value and benefits of cloud-based construction management technology, but migrating over from their antiquated processes and disparate systems and workflows is challenging, and many do not have a clear strategy to make the move.
However, without this pivotal move to modern construction management technology, firms may experience significant negative repercussions that can compromise their projects. They also run the risk of being unable to compete with competitors who embrace modern solutions.
The challenges in the construction industry are well documented. Pain points include managing costs and keeping projects on budget, managing the schedule, and coping with project delays. Managing quality, minimizing errors, and determining accountability in the event of change orders and disputes are ongoing challenges. Managing these risks, delivering a successful project outcome, and earning a profit all depend on reliable data. Optimizing that data and crafting a plan to make the switch to systems that deliver it more quickly and effectively necessitate expert advice and training.
The pain points in construction have always existed, but modern construction management software can significantly help minimize the pain points by making processes more efficient, reducing errors, and minimizing risk. One of the goals of BIM (Building Information Modeling) is to have the right information available when needed so informed decisions can be made at the ideal time.
BIM also strives to improve communication between all key project stake-holders, resulting in greater insight, better decision making, and a successful project outcome. A cloud-based, integrated construction management solution offers the most potential for minimizing risk, reducing errors, and increasing profitability.
A CHANGING ENVIRONMENT
Technology is increasing exponentially in the construction industry. While BIM is being embraced by many firms — and required in many municipalities — there are architects, engineers, and contractors who have not embraced technological change. For some, faxing plans is still a common occurrence. But a changing of the guard is taking place, and it will expand as Baby Boomers retire.
The culture is adapting — especially the younger generations — and users of all types are more technologically savvy. Now, technology is inescapable. Almost everything can be shared on a screen. Connectivity in the field is becoming more common. Firms that are not on the cutting edge are not only missing out on opportunities to increase efficiency, they are losing valuable and highly skilled staff members and bids because they lack certain capabilities. In an era marked by a shortage of labor, talent is more likely to go with companies — both large and small— that are more technologically capable.
The huge acceleration of the use of technology in the construction industry is not without its own challenges. There are hundreds of apps on smartphones out in the field that are used in the construction industry. The hurdles include implementation and training, but perhaps the biggest challenge may be that there are too many apps and software packages causing information silos. The key questions remain: Where is that data, who is in charge of that data, and how is that data being shared?
New technology is, by definition, disruptive. Disruption can mean throwing things into chaos, or it can mean implementing changes that improve inefficient methods and solve problems. Management has to walk that fine line and make the right changes for the right reasons. At a company level, and at a project level, the key is to focus on how technology can deliver the project as a whole and, at the same time, help their team members do their jobs.