MEP Design & Detailing: Your Guide to Achieving the Extraordinary with BIM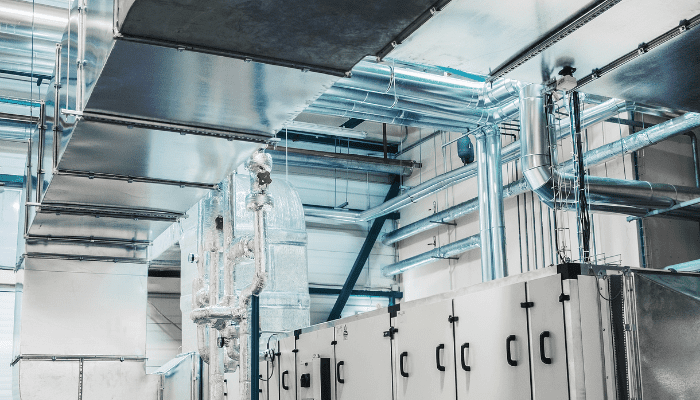 In your quest to stand out from the competition and win and retain business, BIM (building information modeling) processes can help. BIM tools facilitate data continuity and accuracy, help designers discover optimal designs, and unlock new levels of creativity and innovation.
This guide to BIM technologies and workflows can help you use BIM to automate the ordinary and achieve the extraordinary.
Section 1 – From 2D to BIM: Making the Leap
An increasing number of architects and structural engineers are designing and detailing in three dimensions. To continue to win work and keep up with other project stakeholders, MEP designers and detailers must consider a move to BIM.
With BIM capabilities, MEP professionals can work more efficiently with all project teams, engage more effectively in design workflows, avoid duplications of effort, and eliminate unnecessary re-work. This improved level of efficiency helps firms meet challenging deadlines and maximize their profit margin. The added value can lead to more satisfied clients and repeat business. For example, MEP designers and detailers using BIM solutions often receive more accurate design models earlier in the process, allowing them to ensure that building systems will ft within the architect's design.
CUSTOMER SPOTLIGHT
"We have a 100% success rate on all of our units that were delivered to the jobsite and the only way that we're able to have that success rate is by having the information delivered by Autodesk and BIM through Schneider Electric."

Alan Creel, Vice President – Miller Electric Company
Section 2 – Creating Cross-Team Connections with BIM
The coordination of services with the building structure is crucial for MEP professionals to ensure sufficient space can be secured early in design, and then later for the routing of real-world components for installation. This requires close collaboration with other disciplines.
BIM facilitates collaboration by aggregating all design components in a common data model. This ensures that MEP designers and detailers always have reliable, up-to-date information from the architectural and structural disciplines – enabling them to make immediate changes to their own plans.
Using 2D processes, many MEP firms are forced to rely on multiple documents (including sections, plans, and details), and lengthy meetings to hammer out details with project teams. Despite these efforts, they still face extensive rework in the field. With BIM, the team can collaboratively address issues before fabrication and construction begin.
CUSTOMER SPOTLIGHT
"By working from the models provided by the consultants, we saved considerable time on the project construction documentation phase, enabling a wide range of lean construction strategies to be leveraged. In addition, it provided more time to identify and present the best options for improving client value.

Warwick Stannus, Group Engineering Manager – A.G. Coombs
Section 3 – Connecting MEP Design to Fabrication
Design engineers have historically been separated from the design process, using disparate tools to perform various calculations. Today, they can leverage the architectural model to quickly perform early-stage load calculations to aid with downstream equipment sizing and systems network calculations.
Working in BIM, mechanical designers and detailers can convert a design-intent model into a detailed fabrication model that is ready for shop drawing, procurement, ductwork manufacture, and installation. Reducing the re-work and number of steps between design and fabrication allows MEP firms to manage materials, labor, and costs more efficiently. The design model can also be used by trade contractors for estimating during the bidding phase of a project, and after the project has been awarded. It can also be used for sheet metal manufacture – exporting directly to the coiled lines and plasma cutters.