How Parallel Technologies Delivered a Fast-Track, Comprehensive Security Solution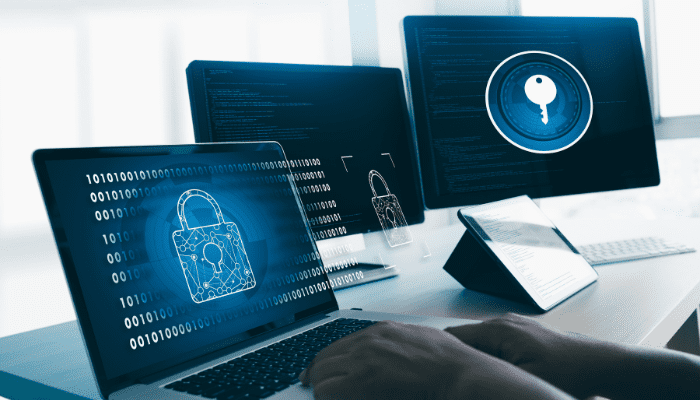 When a premier client needed help designing a security solution for a large, fast-track hyperscale data center, Parallel Technologies needed a partner to help it scale up with ease. The new two-story 100 MW capacity facility includes over one million square feet of data center colocation space.
John Ray, Design and Estimation at Parallel Technologies, knew his team would need some help to meet the tight project timeline. "This facility is about six times the area of the previous projects that we've done for this client. It's also more complex requiring a multi-phase construction approach all in an abbreviated timeline of 10 months."
Along with large scope and scale, the security systems had to be fully designed in Autodesk Revit to facilitate clash detection.
"While we have Revit experience, the scope and timeline of this project was such that we knew we needed to bring on seasoned talent to help us," says Ray.
After evaluating top BIM services companies, Parallel Technologies selected U.S. CAD. Ray notes, "We had little margin for error or delay. We needed a partner with the ability to scale quickly and easily.
From the first meeting, the highly trained U.S. CAD BIM production staff demonstrated a depth of experience and knowledge as well as the availability to help us meet this deadline."
2D-TO-3D EASE
The first step was for the U.S. CAD team to translate Parallel Technologies' 2D designs from both AutoCAD and PDF into a 3D Revit model. These designs incorporate comprehensive combination of access control, surveillance, and redundant low-voltage communications system.
One of the earliest challenges in the design and development of Parallel Technologies' 3D model was the limited library of security solutions.
BEHIND THE BIM CURTAIN
"Parallel had some good content that they were able to provide, such as equipment racks," recalls Maggie Terry,BIM Engineer with U.S. CAD and lead on this effort. "Additional content either came from manufacturer content from the Axis plugin for Autodesk Revit or, in some cases like with security monitors, we developed from scratch. When it was possible, I tried to incorporate Revit families from manufacturers that Parallel Technologies typically specs out."
The team also added custom parameters to the camera "family" to allow for lens information and each camera had a unique identifier that was included in the equipment schedule.
Camera identification in an elevation view can be vital during the installation process. Terry says, "In a plan view, you see the same tags, but the mounting height information is lost, so the elevations view with those same tags puts placement in perspective."
The detailed model interior included ladder rack and vertical ladder rack support to the floor above, the full ring fiber optic backbone pathway to every security closet as well as vertical pathways between security closets, security surveillance, access control and monitoring fixtures, devices, and equipment.
It was important to get the exterior camera mounting height information solidified. The exterior model included site security surveillance utilizing exterior wall-mounted and pole mounted cameras coordinated with light pole locations along with site access control at each gate entrance to the site. Each system had its own plans with specific devices, fixtures, equipment and conduit all modeled. The cameras all had unique identifiers on exterior building elevations. The team also developed a conduit plan to show access control and camera conduit and devices on the same plan as part of Revit model.
The conduit plans provided by U.S. CAD were more extensive than conventional practice. Early on in the process we had the conduit on their own section of sheets but then later on in the process we decided to compile that information.