How a Minneapolis Construction Firm Adopts Technology Strategically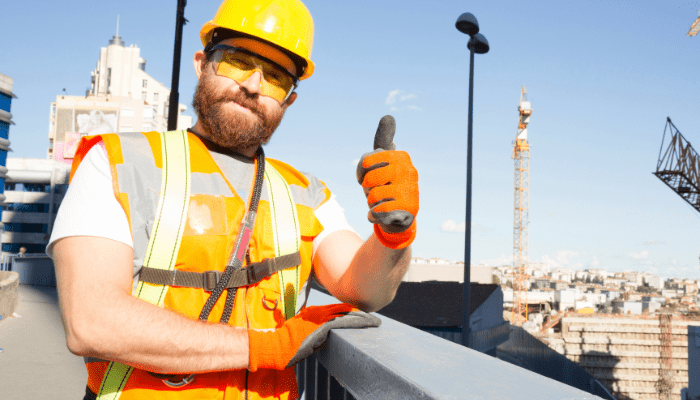 The sun may be setting on piecemeal digital-solution adoption in the construction sector.
While the industry was a slow adopter initially, innovative firms have begun approaching technology adoption more strategically. Popular solutions are seen as dynamic elements that are key to economic survival.
That's why Knutson Construction created a virtual design and construction division focused on identification and successful adoption of technology.
A full-service construction firm based in Minneapolis, with offices in Minnesota and Iowa, Knutson is an example of a firm that is redefining its relationship with technology. Katie Montag leads the virtual design and construction division.
"The focus before I joined was on coordination and clash detection. That was our bread and butter," Montag says. "To stay relevant and to continue growing, we needed to expand beyond that. A large component of my role is being able to be looking forward and looking out to what's next and what we can leverage to get ahead of the curve. It's unpredictable and changes every day, but that's where we want to be positioned so that we don't have to be reactive."
Knutson's technology partner is U.S. CAD, which provides the firm reality capture technology and production services, including coordination and Revit modeling, as well as guidance on Autodesk construction technology solutions, training, and implementation. This year, Knutson moved to Autodesk Build, a collaboration and project management system.
Assessing Solutions
Montag's mission is to expand Knutson's services and leverage building information modeling and other software to boost productivity and to reduce risk. Essentially, Montag assesses a solution's potential return on investment, but "that doesn't necessarily have to mean pure dollars," she says. "An investment could make us more efficient with our time or enable us to expand into new markets or earn a new client."
Promising solutions are given a proof-of-concept trial run on a project within Knutson. Project teams say what's working, how easy a product is to use, how accessible it is on-site and remotely, and ways to improve it. This real-world testing also lets the firm identify potential benefits for clients.
"We're finding that we're solving for problems people don't necessarily know they have yet," Montag says. "It's gratifying to show an improvement in a process that they didn't understand was an issue."
Knutson's robust due diligence ensures each investment generates strategic value.
Identifying Benefits
Returns on coordination solutions can be relatively easy to realize, especially on complex projects such as healthcare systems and buildings.
On healthcare projects, "we leverage BIM Collaborate to make sure that we have all of those systems in place and make the data and visualizations available for training on the owner's side," Montag says. "After handover, they retain all of that information that they can now use for monitoring the building or scheduling maintenance." Because the software is in the cloud, the data can be continually used and maintained. While useful on its own, this solution can also foster a longer-term relationship with the client.
Coordination and visualization also are improved with solutions that, for example, deploy QR codes and use laser scanning. For example, Knutson is a self-performing concrete contractor. Coordination is crucial in this scheduling-intensive activity. The firm has improved the process by using laser scanning before a pour to assess flatness. "We can grab a tape measure and pull one dimension, … or we can laser-scan and pull thousands of dimensions at one time," Montag says.
Virtual design and construction technology used at Knutson Construction includes:
Autodesk BIM Collaborate
Autodesk BIM Collaborate Pro
Autodesk AEC Collection (Revit, AutoCAD, and Navisworks)
Autodesk Point Layout
Leica Register 360
BLK 360 Scanner