Four Digital Construction Technology Skill Sets: For Better Profits, Efficiency, and Retention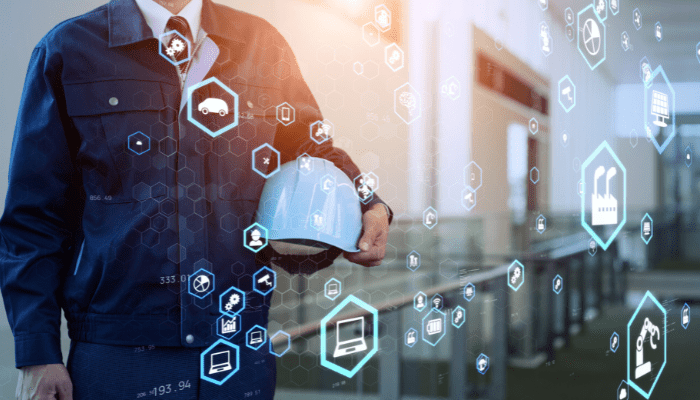 It's not enough to have digital construction technology such as BIM. Construction firms need to offer the right mix of training to make sure workers know how to use it.
Over the past decade, Blake Rawlings, construction information manager for Oakland Construction, has seen a massive shift in the way construction firms manage projects. Gone are paper blueprints, drawings, and highlighters. His field workers are plugged into the cloud on mobile devices, using building information modeling (BIM) and other digital construction technology tools to visualize, manage and track jobs. That is, when he can find workers with the proper training.
"Ten or 15 years ago, we would send the plans to subcontractors, and now we send them the PDF. And on some of the new projects that we're working on, they're sent into our cloud account and our collaboration space, and we say, 'Here's the model, and here's what the contract documents are,'" says Rawlings.
"If we had a subcontractor say, 'Hey, you need to send me a fax,' we'd just go with somebody else."
That anecdote illustrates what's happening in today's construction industry. In short, the industry is in the midst of a disruptive shift in technology that demands a new generation of tech-savvy workers. Unfortunately, workers with those tech skills are increasingly hard to find.
Contractors who have not mastered these technologies have a major handicap. Digital construction technology, including BIM, gives AEC professionals the insight and tools to more efficiently plan, design, construct, and manage buildings and infrastructure. These technologies can significantly improve site coordination, cost and schedule control, safety and quality assurance.
BIM BENEFITS
Research shows why pros such as Rawlings are so bullish on BIM.
According to a Dodge Data and Analytics/Autodesk report titled, "Leading The Future Of Building — Connecting Design and Construction:"
» 60% of firms give BIM top rating for improved communication during the entire design-detailing-fabrication workflow, as well as faster/better coordinated designs and shop drawings.
» 58% say BIM leads to fewer field installation errors, which has enormous implications for reducing rework and material waste, along with improving productivity and schedule compliance.
Another study from Dodge entitled, "Measuring the Impact of BIM on Complex Buildings" shows:
» 74% of contractors say BIM improves constructability of the final design.
» 71% of engineers say it improves quality/function of the final design.
» 85% of AEC pros say BIM results in a reduction in the final construction cost.
» 88% of AEC pros say BIM leads to accelerated job completion.
And owners are just as enthusiastic about BIM:
» 93% say it improves the quality/function of the final design.
» 73% say it increases their understanding of proposed design solutions.
» 70% say it generates better construction documents.
» 70% say it improves their ability to plan construction phasing and logistics.
Michael Moran, a director at Telos, a digital construction consultancy, says that "using digital construction technology such as BIM improves the quality of the overall project, while reducing the risk of delays and late handovers. All of those are practical outcomes that improve project delivery."