5 Worker-Related Hurdles to BIM Adoption – and How to Overcome Them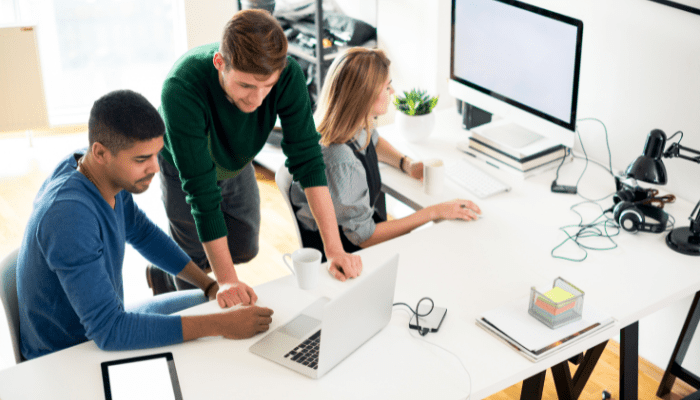 The real roadblock to BIM adoption may be more about people than technology. Six years ago, Jarrad Faughn was determined to start a one-man BIM revolution. A large Midwestern mechanical-contracting firm had hired him to create a BIM-focused workflow and move the workforce into the 21st century.
"They were excited to get started and so was I," recalled Faughn, who's now a senior technical specialist with U.S. CAD.
The company translated that enthusiasm into investments in automated decoilers and plasma-cutting machines as well as a $45,000 measuring and positioning robot. Faughn himself spent hours examining workflows, putting together detailed process recommendations and showing field workers the promise of the new technology.
But despite making some impressive changes that moved the company forward technologically over a six-year period, Faughn's quest to create a truly BIM-focused workflow ultimately hit a plateau.
Why?
It came down to one of the most basic elements of any job site, the workers themselves. "They couldn't fully make that transition," Faughn said. "You have to start with the people on the ground and have everyone on the same page from the beginning or it's less likely to succeed," Faughn said.
Experts say Faughn's experience — and the difficulty transitioning workers to BIM systems — is all too common. They say this phenomenon happens because companies don't know how to address the "human side of BIM." And like Faughn, many companies discover that the real roadblock to successful BIM adoption — and the better efficiency and higher margins it creates — is typically more of a "soft" people issue than hardware or technology issue. "BIM is 10% technology and 90% sociology," noted Scot Simpson, senior director at architecture and design firm Kling Stubbins. That's why Simpson and other experts say, to achieve BIM success, companies must first address the human side of BIM.
Doing so is harder than it sounds, because, in many ways, workers have had poor experiences with new tech and techniques, such as asbestos and lead-based paint. A similar problem happened with early iterations of BIM technology, which promised to revolutionize construction but got bogged down in poor integration and execution.
"There are so many questions around the adoption of new technology and how you get people to change their workflow," said Andrell Laniewicz, Senior Technical Specialist with U.S. CAD. "There's a lot of attitudes like, 'This is how we've always done it.' So how do we convince people to try something new, especially when they've had problems with new technology in the past? In addressing that human side of BIM, you have to go back and say, 'We know there were some implementation challenges, but how can we earn your trust back?'"
Why BIM Is Growing
A good place to start is by showing workers how other companies use BIM to achieve impressive results. And studies abound on this subject:
According to a Dodge Data & Analytics (DD&A) and Autodesk report, "Leading the Future of Building — Connecting Design and Construction":
→ 60% of firms give BIM a top rating for improved communication during the entire design-detailing-fabrication workflow, and faster/better-coordinated designs and shop drawings.
→ 58% say BIM leads to fewer field installation errors, which has enormous implications for reducing rework and material waste, along with improving productivity and schedule compliance.
Another DD&A study, "Measuring the Impact of BIM on Complex Buildings," shows:
→ 74% of contractors say BIM improves the constructability of the final design.
→ 71% of engineers say it improves the quality/function of the final design.
→ 85% of AEC pros say BIM results in a reduction in the final construction cost.
→ 88% of AEC pros say BIM leads to an accelerated job completion.