Schemmer Associates' Investment in Reality Capture Reaps Big Rewards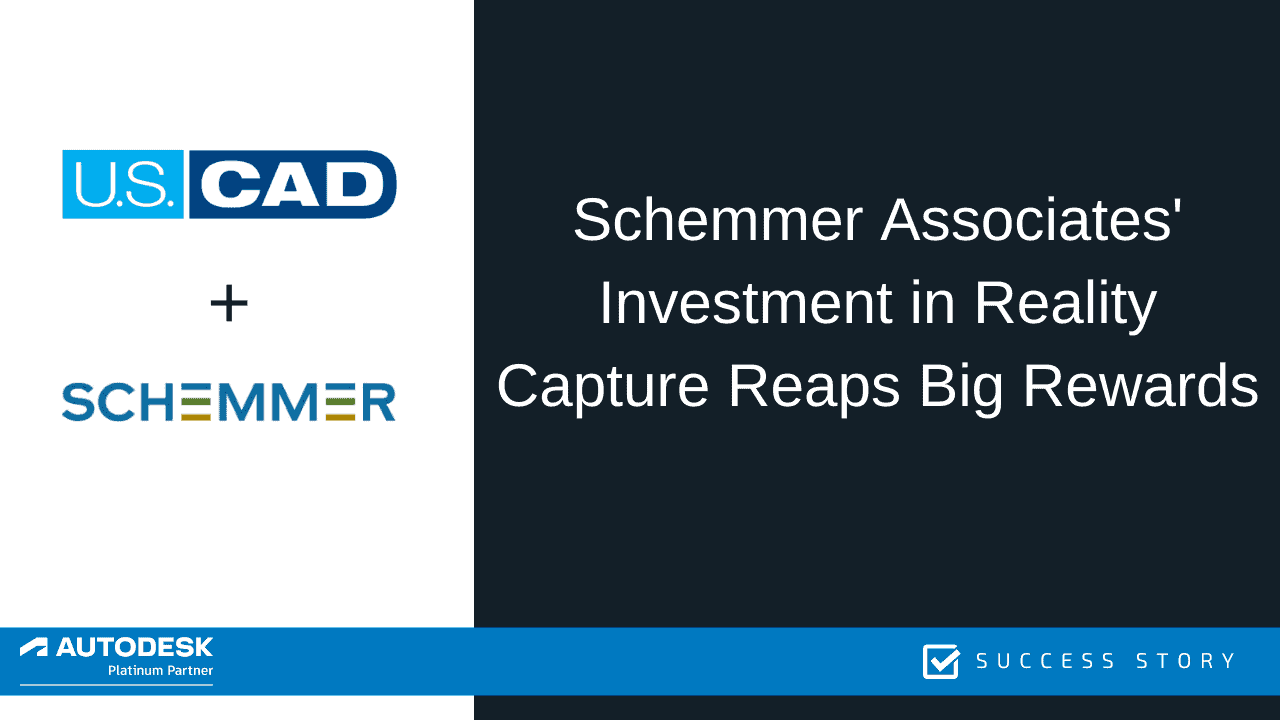 As an architectural, engineering, and construction services firm, Schemmer Associates prides itself on creative and collaborative relationships to design with purpose and to resolve problems. The firm is best known for its comprehensive scope of services that range from design to construction administration across many market segments in the public and private sectors.
For Schemmer, maintaining its high standards of service has required an investment in technology—from building information modeling (BIM) in the office to survey solutions in the field. To make this happen, the firm has partnered with U.S. CAD for more than five years, with U.S. CAD providing Autodesk software and Bluebeam software, along with training and consulting services. Recently, the Schemmer team decided to make an investment in reality capture and worked with their U.S. CAD partners to incorporate 3D laser scanning into its design workflow, with some enterprise-wide benefits.
The idea to add reality capture to the Schemmer workflow initially came about as a potential benefit to one of its primary services—space utilization assessments, where knowledge about as-built conditions is essential. The need to collect as-built conditions quicker and more accurately caught the attention of Joshua Murphy, the BIM/CADD Manager at Schemmer. Murphy is responsible for managing the firm's
hardware and software deployment. So when 3D laser scanners emerged as a way to digitally capture existing conditions versus more traditional site visit recordings and paper documentation, he was intrigued.
"I had seen the Leica BLK360 laser scanner while attending Autodesk University a few years ago. I asked our U.S. CAD partners about the value of 3D scanners to support design work. Within a few days, they brought one to one of our jobsites to demonstrate the potential benefits. As soon as we had that data from the scanner in our 3D modeling software and saw the level of detail and accuracy of the point cloud, we knew the technology could be an advantage over traditional site visit recording methods."

Joshua Murphy, BIM/CADD Manager at Schemmer Associates
The next steps for the Schemmer team? Building buy-in with their leaders and the rest of the organization and measuring the return on their investment.
Looking to incorporate reality capture into your team's workflows? We offer complimentary discovery sessions to help unleash your firm's potential. Book a Discovery with U.S. CAD