Real-Time Visualization And The Future of Construction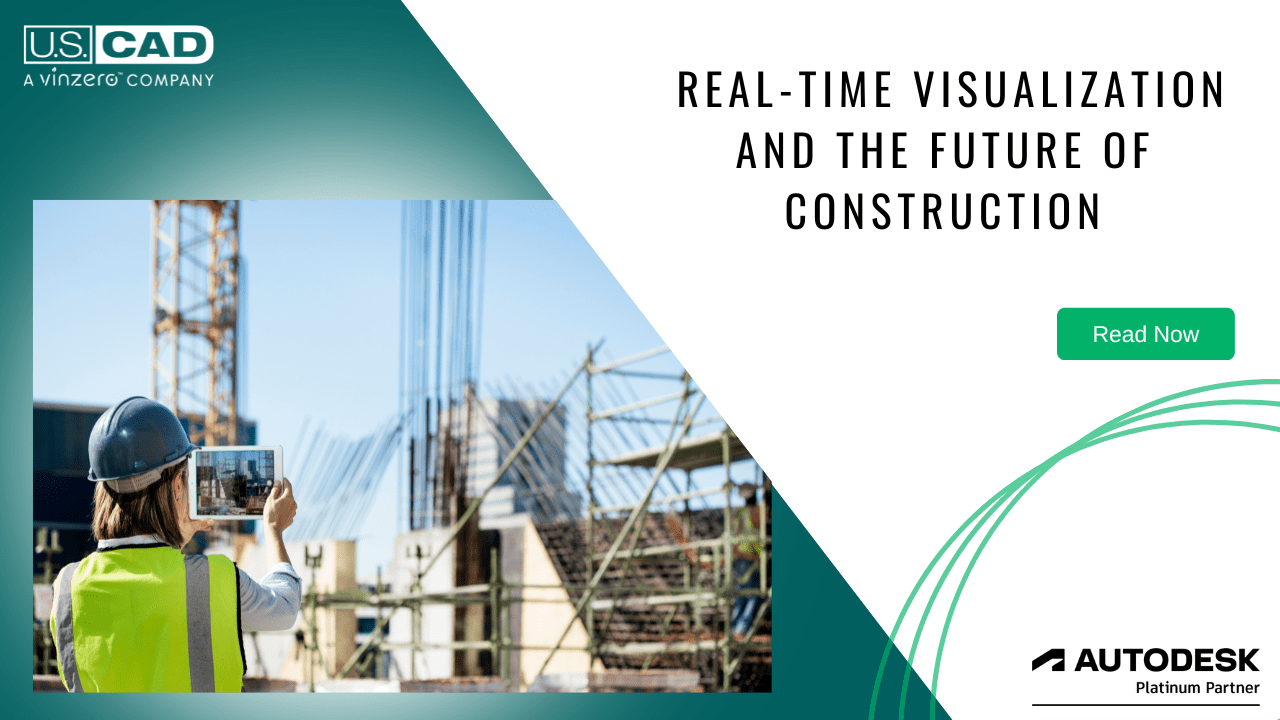 In September, 2022, Autodesk announced that it had formed a partnership with Epic Games to incorporate their AEC real-time visualization tool Twinmotion as a free feature of Revit.  First released in 2005, Twinmotion is one of the most widely used rendering programs in the architecture world. This is wonderful news for Autodesk AEC collection subscribers. Equally exciting, though perhaps not as talked about, is the potential applicability of Twinmotion's capabilities for the construction industry.
The dream of real-time visualization in construction
As has been noted on this very blog, the AEC industry has a data problem. Architects, designers, engineers, contractors often work in silos, using different specialist software to create different file types. As a result, transferring data from one phase of a project to the next is never a smooth process. Information can get lost, left behind, miscommunicated, or even wrongly applied. This then results in projects suffering delays and expensive rework during the construction phase.
The introduction of 4D, real-time visualization tools for construction hopes to smooth out the architectural data pipeline. Communicating design changes in real time, 4D visualization seek to eliminate dead ends and miscommunication that results in rework. However, using these tools is time-consuming, difficult, and they are not applicable to every project. Often the difficulty involved in making sure 4D visualization works as intended is not worth the return on investment.
Bridging the gap
Autodesk believes Twinmotion is a potential solution to the AEC industry's data problem. Not only does it allow architects to produce high-quality images, animations and VR experiences, but it can facilitate external CAD and BIM packages. Users will also have access to Quixel Megascans, which include the highest-quality 3D scans on the market. Most importantly, Twinmotion will also feature a plugin (currently in beta) to leverage the advanced design power of Epic Games' Unreal Engine. Utilizing these tools and their own plugins, architects and modelers will be able to create 4D visuals that are painstakingly accurate. Digital twins, open worlds, photorealistic 4D visualizations, and more will be possible.
So what does this mean for the construction industry?  It means instead of listening endlessly to the promise of real-time visualization, construction firms will finally be able to take advantage of it. Combined with the processing power of the Unreal Engine and Twinmotion's plethora of visualization tools, Revit users will be more informed and proactive during the construction phase. Site managers will be able to utilize data points like population density and foot traffic at a job site. This can be helpful in making important decisions such as where to place a crane or how to direct vehicles and pedestrians without disrupting work.
Unlimited potential
Envisioned as a gateway to the Epic Games' ecosystem of 3D tools and libraries, Twinmotion promises AEC teams open-ended flexibility and creative freedom. The Twinmotion importer plugin easily lets users communicate design intent with unparalleled realism. The ability to communicate accurate changes in real time will also prevent waste and costly rework. Instead of focusing efforts on complex data and technical workflows, teams can focus on bringing their designs to life. For construction managers, this means less time hoping their real-time visualizations will match reality and more time knowing. The result will be less disruptions, fewer conflicts between subcontractors, and more streamlined project scheduling.
To learn more about how we can help Revit users take advantage of Twinmotion, give us a call for our complimentary success planning process.