Owners Outline Essential Technology Enabled Investments for Next Gen Construction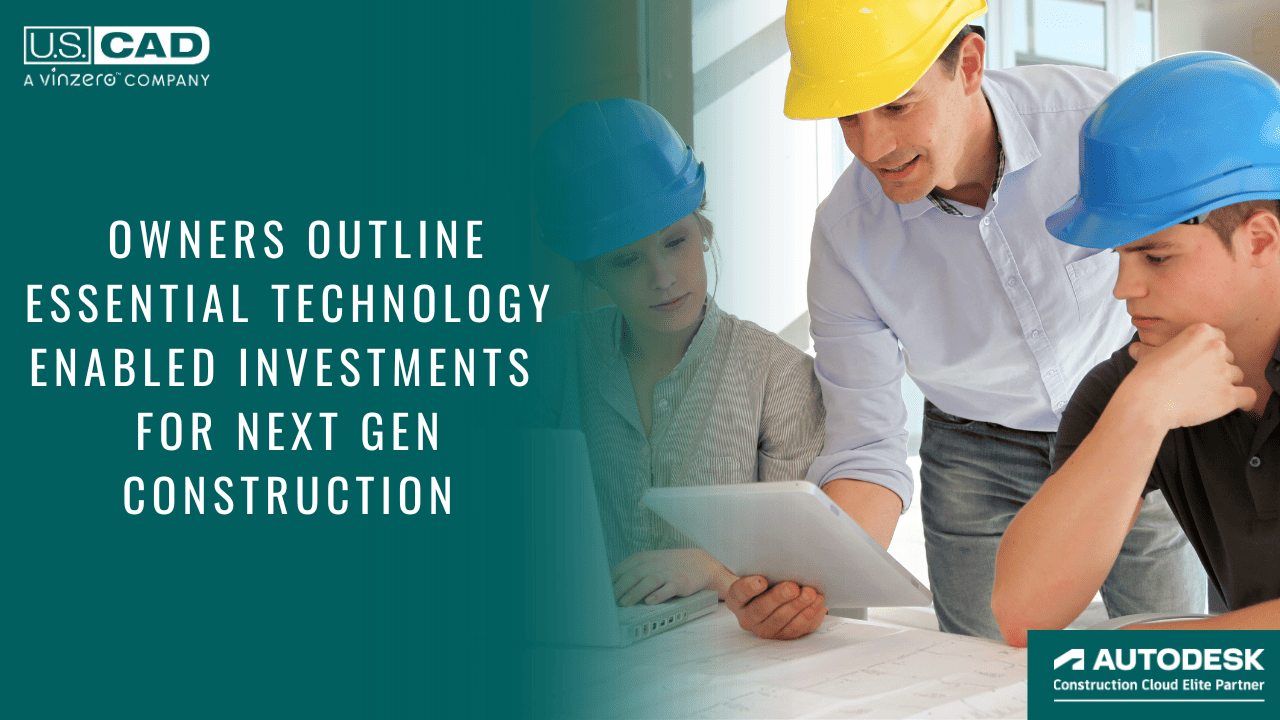 It's no secret that the construction industry is undergoing a massive transformation from both internal and external forces. Workforce shortages and supply chain disruptions along with tighter timelines and more complex projects are just a few of the notable challenges.
A new report from Building Connected asked progressive owners what technologies, tactics and techniques that they deem essential to improved productivity, better workflows and the future of construction. The responses emphasized the need to reduce rework, improve coordination, drive speed-to-market and advance worker safety.
Here's a summary of the top three development directions they see as essential to success:
Design-for-Manufacture: Design-for-manufacture (DfM) techniques are a derivative of lessons learned from large-scale production facilities such as automotive plants. Industry leaders are adopting these techniques to produce components that range from concrete floor slabs and structural columns to doors and walls. As noted in the Building Connected study, DfM techniques have already been used in Australia to standardize and streamline the design and construction of very light doors and wall assemblies for a high-rise building to meet site permitting requirements. DfM is also a key pillar of Singapore's Construction Industry Transformation Map. The benefits range from shorter construction timelines to improved quality and reduced community disruption. A successful DfM workflow is highly dependent on design professionals who understand the manufacturing process and technologies, such as BIM.
Modular/Prefab Construction: According to the Allied Market Research report, the modular construction market will grow from $131.6 billion in 2021 to $234.6 billion by 2031, sparked by benefits such as portability, speed-to-market and cost-effective and energy-effective prefabricated products. Many owners see these industrialized construction method as a clear way to improve production. A recent McKinsey analysis noted that modular techniques could allow home builders to accelerate end-to-end project timelines by 20 to 50% while reducing costs by up to 20%. The U.K. construction firm Bryden Wood's prefabricated kit for building new children's care centers say they are saving 28% on costs by standardizing parts and completing as much assembly as possible off-site—and 20% reduction in the total time frame of each project.
Many believe that offsite construction is also an optimal environment to demonstrate 3D printing for components and better use of BIM and IoT sensors to create new, never before considered techniques.
Smart Safety Equipment: With workforce shortages a common refrain, the Building Connected report accurately notes that quality of life improvements are vital to attracting and retaining a quality workforce. Smart internet connected wearable systems provide real-time safety information, helping to minimize exposure to hazards and even send notifications. These systems include helmets with smart temperature sensors, face masks that aid communication in loud or low-visibility environments, PPE with smart lockout sensors to prevent equipment related injuries and environmental sensors embedded in clothing to monitor gas or chemical fumes. Smartwatches send alerts, offer hands-free communication, detect falls and dial emergency operators on the workers' behalf while smart boots detect slips and falls.
In summary, the Building Connected author's noted: "If we don't use the right technology to keep up, issues like skilled labor and growing design complexity will only further increase delays and rework requests on construction projects."
If your organization needs help evaluating or deploying technology to improve your construction workflows, contact us now.