Hermanson Company Leverages Autodesk Build and Boosts Performance and Profitability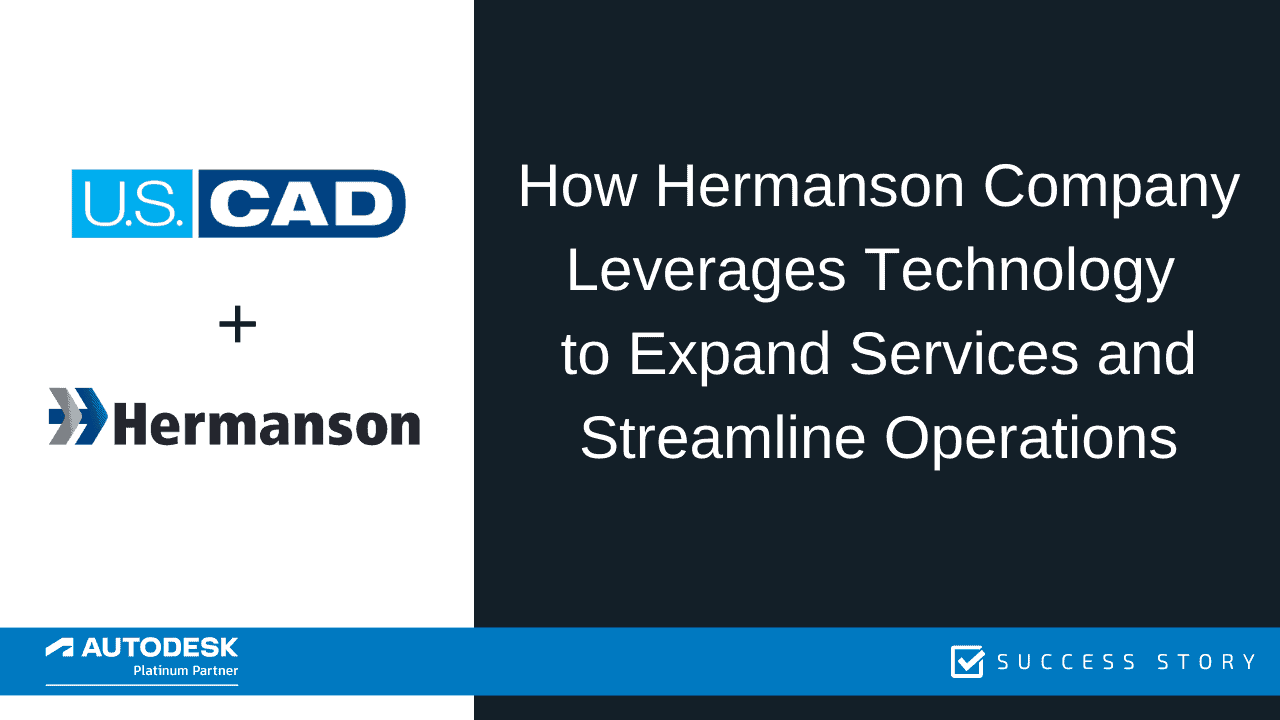 No two construction firms have the same requirements, and requirements often change, but Construction Technology Director Matthew Cordova knows what keeps his projects competitive. "Autodesk tech is our lifeblood here," says Cordova of Hermanson Co., a Kent, Wash.- based firm specializing in mechanical systems construction, design-build engineering, lean fabrication and maintenance services. Far from being a static endeavor, adoption of Autodesk , Autodesk Build and other solutions is a dynamic process that requires regular evaluation, Cordova says.
Despite accelerated industry use of project management and associated software, demand for these solutions won't slow down any time soon across architectural, engineering and construction sectors. Instead, demand will compound, especially as new tech proves its worth at firms such as Hermanson, where Cordova ensures software is leveraged to boost performance and profitability. U.S. CAD is the firm's technology partner, and provided it with reality-capture technology and production services including coordination and Revit modeling, as well as guidance on Autodesk construction technology solutions, such as Autodesk Build, training and implementation.
"Autodesk tech is our lifeblood here."

Construction Technology Director, Matthew Cordova
U.S. CAD worked with Cordova to ensure smooth transitions. Every workflow was reimagined without disrupting day-to-day operations including but not limited to existing workflows in BIM 360 and PlanGrid. Hermanson is now planning a similar transition with Autodesk Build. Read the full story to learn how U.S. CAD provided an easier transition to remote work, improved visualization and coordination across departments, helped optimize clash detection and deviation analysis and improved their processes automation and accuracy.
With so many clear benefits, firms might consider a simple copy-and-paste approach to their technology strategies, but that would be a mistake. Partnering with a full stack partner like U.S. CAD will ensure that a strategic approach will be put in place for your firm's success.
Here's a sneak peak at the technology and Autodesk solutions used at Hermanson >>>
BIM COLLABORATE PRO
CAMDUCT
POINT LAYOUT
FABRICATION ESTMEP
AEC COLLECTION
AutoCAD: Software supporting 2D and 3D CAD, including specialized tool sets and apps.
Revit: Multidisciplinary BIM software to plan, design, construct and manage buildings.
Navisworks Manage: Advanced solution for clash detection and coordination, 5D analysis and simulation software.
ReCap Pro: Reality-capture and 3D-scanning software and services.
Civil 3D: Engineering, design and construction documentation software designed specifically for civil engineers.
InfraWorks: Civil structure conceptual design and analysis software
Read Story HERE
Looking to improve your firm's productivity? We offer complimentary discovery sessions to help unleash your firm's potential. Book a Discovery with U.S. CAD