How Connected Construction Can Recession-Proof Your Business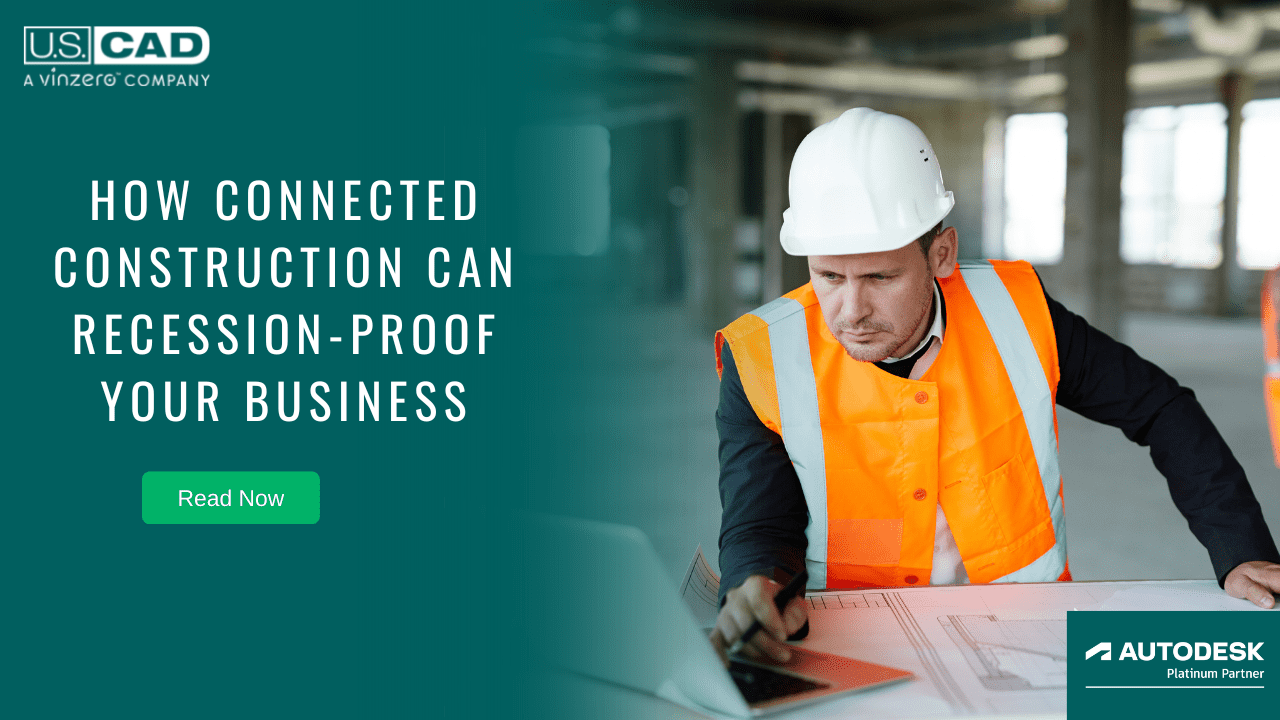 With stubbornly high inflation, persistent material and labor shortages continuing to dog construction firms, the consensus among industry watchers is not whether a recession will happen, but when. Some are even predicting tough times well into 2025. And if history is a teacher, then we know a recession can hit construction firms particularly hard. So, what can firms do to ensure they weather an economic storm (relatively) unscathed? A popular, simple strategy is to cut costs in face of declining revenue. But what if you could keep costs down while also ensuring your cash flow is not impacted? Here are some ways that connected construction technology can recession-proof your firm.
Maximize your productivity
Having a platform that can perform the tasks of several workers simultaneously is the one benefit any piece of construction technology should easily provide. Cloud-based construction management solutions like BIMPro help track and deliver productivity, project status, and KPIs throughout the project lifecycle. This plug-in solution for Autodesk Revit automates the spooling process, making it up to 90 times faster than manual methods. Not only does this reduce the amount of manpower and materials you need to complete a job, it also maximizes job site productivity so your team performs tasks quicker and with fewer errors.
Get control of your costs
The triple threat of inflation, supply chain issues and labor shortages can cause your costs to skyrocket at a moment's notice. Having a better understanding of how much each job costs can lead to better estimates and profit margins. Luckily, solutions like Autodesk Takeoff can enable you to perform more accurate 2D takeoffs and generate automated quantities from 3D models. By aligning estimators and construction teams with cloud-based management, you can eliminate oversights and improve project outcomes.
Reduce reliance on backlogs
Backlogs, or jobs contractors have booked but haven't started working on yet, can be an Achilles heel during a recession. Just before the downturn of 2007-2008, companies were reporting backlogs of 9-12 months. Once the recession hit, this work began to fade away as projects were delayed or canceled altogether. To avoid relying on backlogs, firms need to be flexible. A connected construction solution such as Autodesk Construction Cloud can offer insights into your own capabilities as well as your clients' needs. From there, you can determine the best course to bid on new work. From concentrating on a niche area to expanding services to current clients. Whether it's finding the right project partner to using predictive analytics, these solutions put you in the driver's seat so you can focus on winning and completing work.
Preserve talent
Unfortunately, the macroeconomic pressures of a recession may make some layoffs inevitable. However, it is critical firms do not trim too much fat if they want to remain competitive. Not only do you lose experience and skills with each layoff, but rehiring and training new talent is not quick, easy, or cheap. Connected construction tools can help maintain your existing workforce by making tasks easier to do. They also encourage company loyalty by enabling workers to complete their work in a way that suits their lifestyle. Navisworks for example can enable foreman to drop virtual models into the field to see how they fit. This way they can visualize installations without ever stepping foot on a job site. By reducing inefficiencies and encouraging a better work-life balance, these tools make you stand out when you need to the most.
To learn more about how U.S. CAD can help you embrace connected construction, schedule a discovery meeting today.