Four Ways Construction Technology Can Help Firms Recover Now and Secure the Future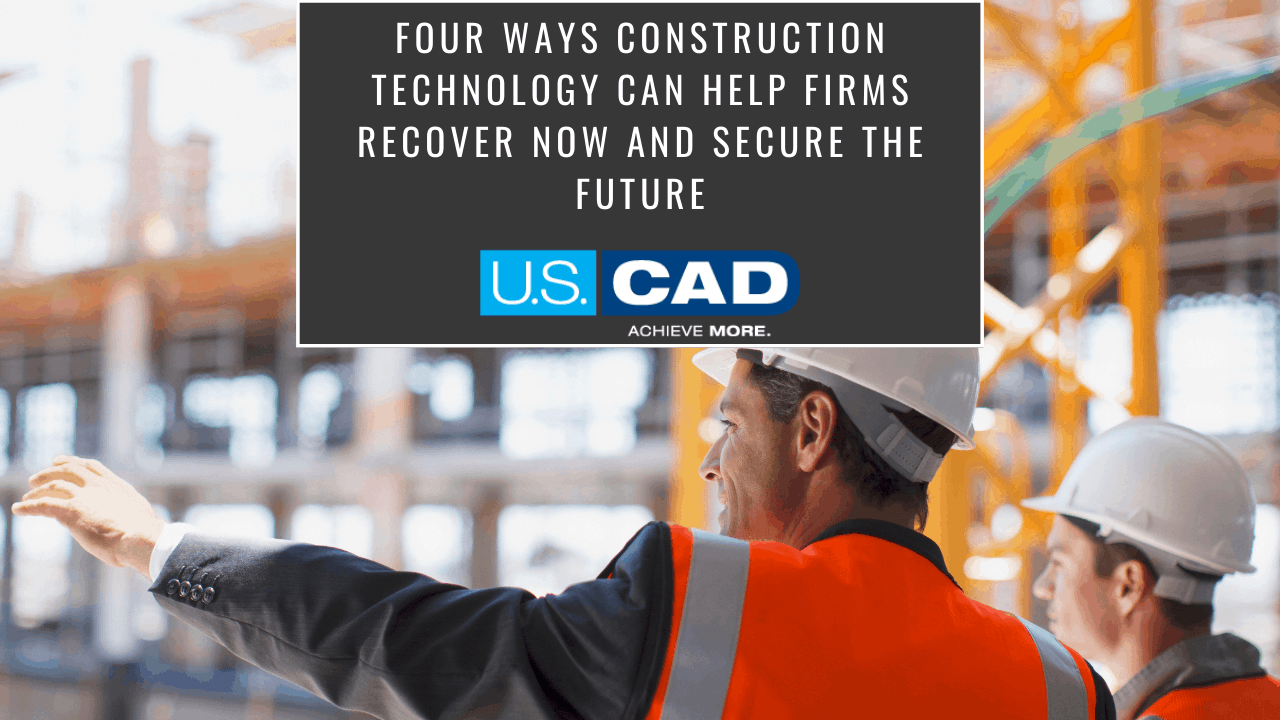 As firms pivot from the global health crisis, BIM technology enhances prefab and modular design, remote work, job site safety, and productivity.
As companies look for ways to keep workers safe and keep production moving, a growing number are shifting to prefabrication and modular workflows. Doing more work off-site allows fewer people to be on-site for better social distancing with smaller crew shifts. "Anything you can do off-site is very helpful right now," Laniewicz said. BIM technology such as reality capture and modeling gives an exact picture of what's happening on-site and makes prefab and modular design more effective than ever. For example, the technology allows drywall to be precut for faster, more efficient on-site installation. Other firms are even using digital modeling to pre-print steel for framing.
Remote meetings and document coordination is another way to help with recovery. These days, meeting remotely is crucial. But remote meetings only work if everyone is looking at the same information. Since it coordinates and updates documents, BIM technology gives everyone access to the same information without being in the same room. This single source of truth makes it possible to meet remotely and requires fewer meetings since documents are updated automatically. In addition, the technology automatically alerts those who need to know about updates. Updates are accomplished in near-real-time during remote meetings. For example, if a question arises about a particular issue on-site, a picture can be quickly taken with a mobile phone and uploaded for all to see. Without that BIM assistance, everyone might need to meet on-site, creating more risk, especially in the cramped quarters of a construction site.
Job site safety has taken on a whole new meaning because supervisors now need to think about protecting workers from one another. BIM technology provides both proactive and reactive measures to keep job sites healthy and safe. Proactive measures that BIM technology supports include: health checklists for people coming on-site to determine access, webcams/wearables to see where workers are on-site and ensure distance, and visibility into job sites so supervisors can shift workers around as needed. If managers need to react to health issues, they can use webcams/wearables to track and trace where and with whom a person with a virus interacted and quickly shut down areas of job sites that must be quarantined while keeping other areas working.
Proactive data-driven solutions such as BIM give contractors new access to real-time, single-source-of-truth data. This data allows companies to see where projects are in real-time and know where bottlenecks are occurring so they can fix problems before they become costly oversights. Additionally, historical data reveals which subs are performing best and most safe and which ones bring the most risk. Teams can use BIM technology to track reported positives cases across a project by company. Construction technology may be used for proximity monitoring, as well, to alert workers when Social Distancing rules are not being followed. Implementing both solutions allows targets to quarantine workers instead of losing productivity by quarantining entire teams. The BIM-enabled data reveals important trends across projects and common challenges and opportunities for improvement/productivity increases. And it shows where schedules are compromised and the underlying variables that are causing those slips so solutions can be implemented more quickly.
For more information about construction technology, check out our Autodesk Construction Cloud offerings.