The Great Resignation: Four Ways Cloud Technology In Construction Can Help Firms Find and Retain New Talent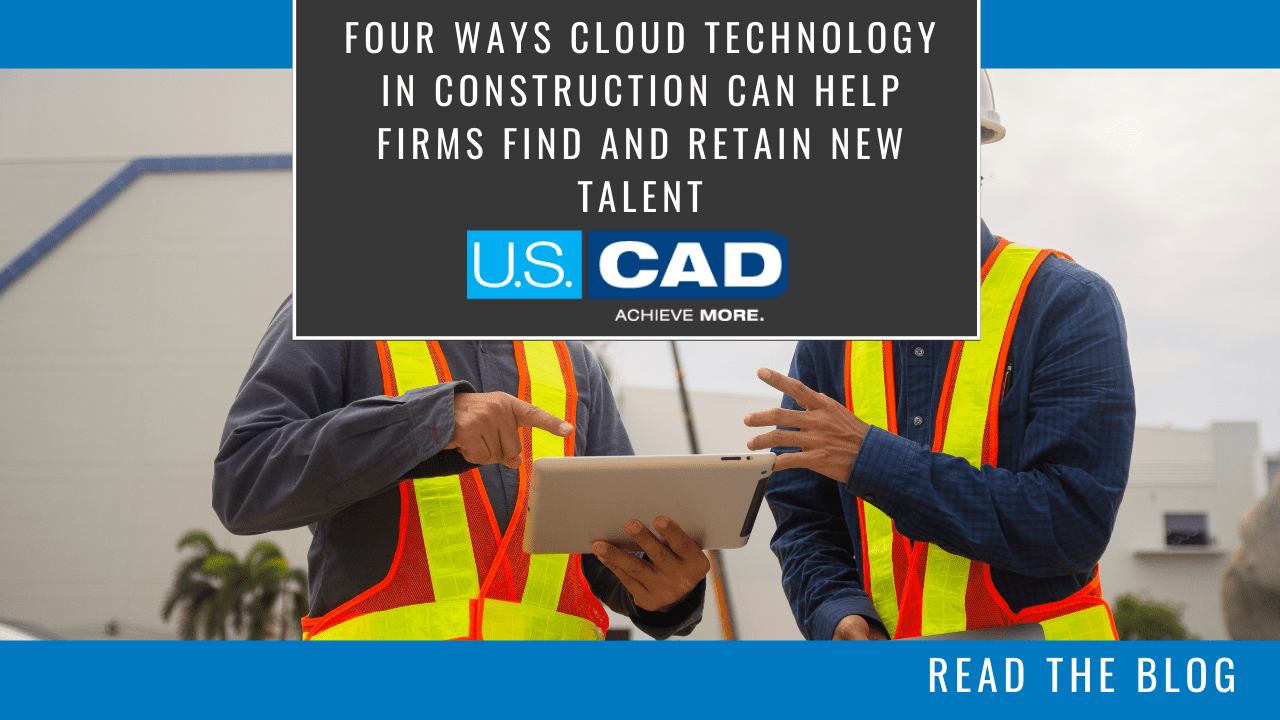 Worried about hiring more staff in 2022? Get in line. But don't fret. Cloud technology in construction can do more than just help firms win and complete projects. It can also elevate your brand above the competition so you can recruit and retain the talent you need to get the job done.
According to the U.S. Bureau of Labor Statistics, some 4.3 million workers quit their jobs in December, 2021, while at least 4 million workers resigned each month during the second half of 2021. This "Great Resignation" affects all industries, from those with traditionally high turnover like hospitality and food service, to healthcare, transportation, utilities, and of course, construction.
Though having such a large pool of available talent sounds like a good thing, workers realize they have more leverage to demand better pay, benefits and flexible schedules. And since construction is an industry notorious for physically intensive work, compressed work schedules and job sites in remote locations, firms will find recruiting these workers to be somewhat of a challenge.
Combine this reality with the flood of new construction spending slated to start this year thanks to the federal Infrastructure Investment and Jobs Act, and the already stressed labor demand-supply ratio in construction is bound to worsen. According to a new survey by the Associated General Contractors of America, 74 percent of member firms plan to add to their payrolls in 2022, with expectations of expansion in multiple markets including transit, rail and airport projects, multifamily residential housing, and healthcare facilities.
So how can construction companies leverage cloud technology to elevate their brand and attract a new generation of loyal, skilled workers? Here are four ways cloud technology in construction can help firms find and retain new talent.
Work from anywhere
Signing bonuses and paid time off are not the only ways to entice new workers. Sometimes just knowing that they can do their job from anywhere will be what fits the bill. With solutions like the Autodesk Construction Cloud allowing teams to connect and manage all design, preconstruction, construction and operations workflows on one platform, it is now easier than ever to connect workers in the field and office, wherever the office is.
Reduce time spent on site
Every minute spent on a job site is time spent away from one's family and friends. In addition, construction continues to be one among the world's most dangerous professions. So its no wonder reducing time spent in the field is a critical ask for new construction hires.
Luckily, the combination of BIM and cloud technology can seamlessly connect the design and construction side of a project. This helps firms address clash detection issues before they happen and reduces the time it takes to safely get the job done. For workers who value their time away from a job site, this is a huge benefit.
Improve efficiency and reduce costs
Construction teams are complex, and each new member of a project team adds new capabilities and skillsets. They also add new costs and potentially new risk. The advent of the cloud allows teams to share complex information and collaborate in real time. Automated machine learning and AI algorithms can analyze critical project data, identify important trends, and flag risk factors before they become more costly problems down the road. By connecting data, workflows and teams, firms can engage in informed decision making that supports predictability, reduces risk, and ultimately increase profits.
With less resources being spent on waste, firms will have more to offer in terms of salaries, bonuses, and other benefits workers want.
Eliminate the stigma of working 'in construction'
Let's face it, the construction industry has a long and difficult history combating stereotypes regarding exactly who a construction worker is. Fixing this is not just a matter of social justice or equity. Good data collection has become a focus across much of the industry to improve safety and reduce costs, and firms will need to cast a wide net to recruit tech-oriented workers who live by and understand data. These are workers who skew younger and possess skillsets the industry needs, but who may not see construction as their first choice. By investing in the latest construction technology solutions, companies will be in a better position to attract a younger and more diverse workforce.
To find out how construction technology can elevate your brand, schedule a professional assessment here.