Leap into 2022 with Construction Technology: Five Factors to Consider for a Smoother Landing.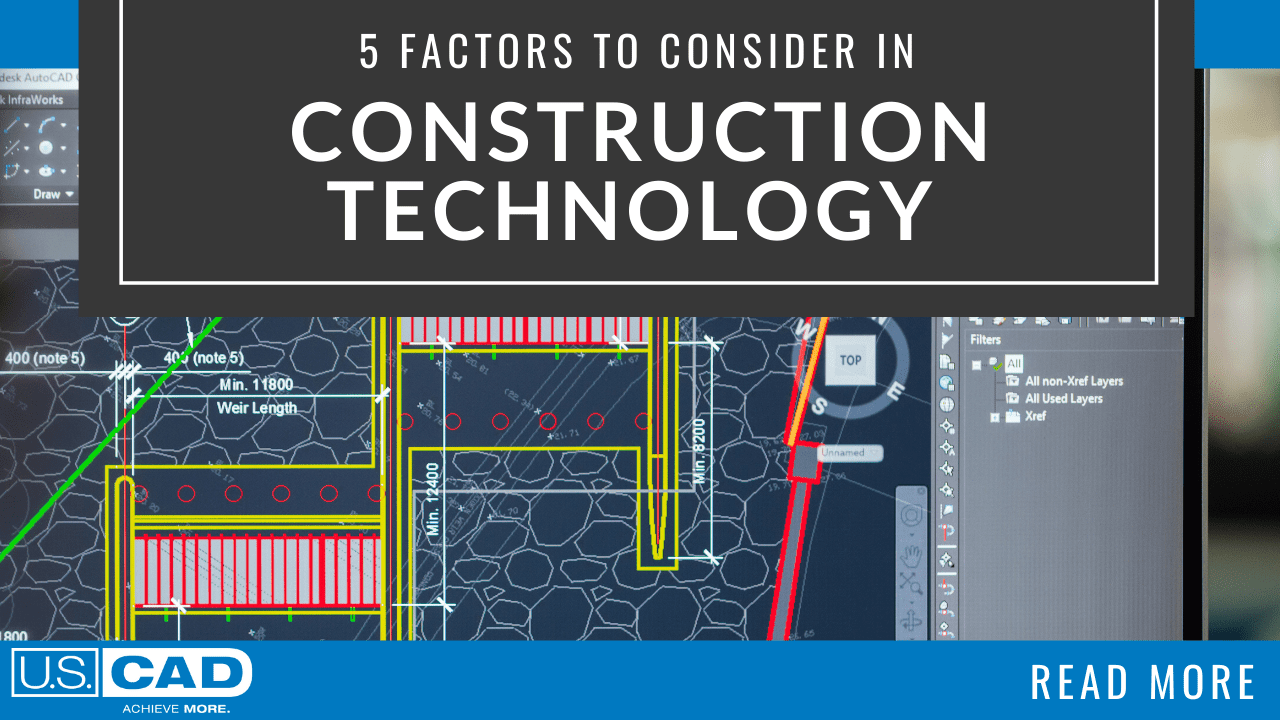 Are you ready for the new year? Ready or not, it's here, and it's guaranteed to be fast-paced and dynamic in the world of construction technology.

If you've been hesitant to switch to new technology, this is the year to make a move finally. Not only because it improves project outcomes in all stages from design through build and handover, but it is now essential for firms to survive and thrive economically.

Technology should not be viewed as a one-size-fits-all; what works for one firm may not bode well for a similar firm. For example, U.S. CAD client, Hermanson Company, uses a simple yet strategic approach when it comes to considering technology based on these five factors developed by Construction Technology Director Matthew Cordova:

Ease of use
If the solution is too difficult to use or doesn't meet the firm's specific needs, there won't be a good return on investment.

To do: Test-drive the solution's user interface, remote access, and critical tasks and processes. Talk with colleagues at other firms to verify how it works in the real world of work.

Legacy data migration and integration
Legacy data is a goldmine of institutional knowledge, so a new solution must support those file formats and be scalable and easily updated.

To do: Determine how much legacy data must migrate. Review vendors' tech requirements and the processes they use for migration and integration. Talk to others about providers' track records and timeframes.

MultiCAD data
A new solution should support the tools and formats already used at the firm.

To do: Consider only vendors working with Open BIM, which enables the exchange of information while still using the firm's preferred software, allowing for a seamless end-to-end workflow.

Training requirements
Some training is required for any tech adoption, but it is expensive to have staff offline for too long.

To do: Determine skills gaps, forecast how many hours of training will be required, and estimate potential impacts on operations. Also, understand the kinds of training each vendor offers and how much it costs.

Control and security
Advanced technology enables version control, edit history tracking, and restrict access to those who need it.

To do: Verify that the chosen solution meets the latest PAS 1192 requirements.
By carefully reviewing these factors, expertise and confidence will be achieved, and you'll be on your way to technological innovation for 2022.
If you'd like a deeper dive and optimize your existing ecosystem, get a professional assessment scheduled here.