A complimentary bundle of productivity tools for customers with 20 or more active Autodesk licenses. Provide your team access to boost productivity and collaboration. Start now by contacting us.
Leverage our gift of powerful tools for extra support.
Our Customer Care Package is intended to kick-start your team's innovation and deliver value quickly. It's simple to get started, and it's completely free. Your team members will have access to the following solutions via basic, single-version licenses.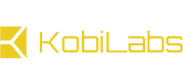 Kobi Toolkits are a series of add-in utilities built for Autodesk's essential products including Revit, Civil 3D, and AutoCAD. These tools are designed to fill in the gaps in product functionality, expand user capabilities, create automation for repetitious tasks and develop streamlined workflows.
Explore the product pages below to learn more about how Kobi Toolkits can increase your productivity.
U.S. CAD Online University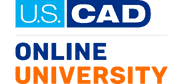 U.S. CAD Online University hosts quarterly live training workshops and supports a library of on-demand learning content to help you optimize your software solutions, improve collaboration, and increase productivity. Follow along as our experts introduce you to the latest tips and tricks to keep your skills razor-sharp.
Ready to dive in and begin assigning access for your team?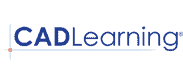 CADLearning is your solution for customizable, individualized learning experiences. Featuring over 35,000 lessons on more than 50 Autodesk programs, CADLearning helps you quickly master your preferred Autodesk software. Lessons are focused on just one task at a time and are immediately actionable, which lead to better knowledge retention.
Explore the videos below to understand the foundations of CADLearning.
Need a Discovery Consultation?
U.S. CAD's complimentary Discovery Process is a proven 4-step process that can help your firm achieve the most desirable business outcomes to win more work, increase efficiencies, and optimize revenue. Ready to discover the possibilities?